Let's Create Jubilee Fund
In the spring of 2022, 44 of community foundations from the UKCF network distributed 701 grants totalling £4.58m to community groups throughout England from the Let's Create Jubilee Fund, on behalf of the Arts Council, the national development agency for creativity and culture. This was made possible thanks to National Lottery players.
The funding helped to build community cohesion by connecting local artists and voluntary organisations that have not previously collaborated. 
"Occasions like this don't come around very often. The events, installations, and celebrations that the Let's Create Jubilee Fund helped support will live long in the memory once the bank holiday weekend has passed. However, for now we want the public to get involved and enjoy diverse range of creative talent that will be on show across the country." 

- Rosemary Macdonald, CEO, UK Community Foundations
This report includes details on successful projects, as well as demographic information of both funded organisations and beneficiaries. Case studies have also been included, along with an evaluation of the programme against the Arts Council's equality objectives.
Many of the funded activities were supporting diverse communities to build awareness and celebrate inclusivity in creative ways. Many community-led organisations partnered with artists and other creatives to develop pieces of legacy artwork that would remain long after the celebrations ended, as well as opportunities for future collaboration.
Red Sauce Theatre, Global Music Visions C.I.C., Film Crew 4u CIC, and Owl XL CIC all united in partnership thanks to Let's Create funding via Hampshire and Isle of Wight Community Foundation.
The inclusive performance was based on a speech made by Princess Elizabeth on her 21st birthday. This pilot project supported the Red Sauce Inclusive Theatre group of adults to access and engage with parts of the theatre production process:
Purfleet Trust in Norfolk (funded by Norfolk Community Foundation) held workshops with people experiencing homelessness to produce a commemorative Zine to be shared with the public as part of a guided walk of the town, King's Lynn, during the Jubilee weekend.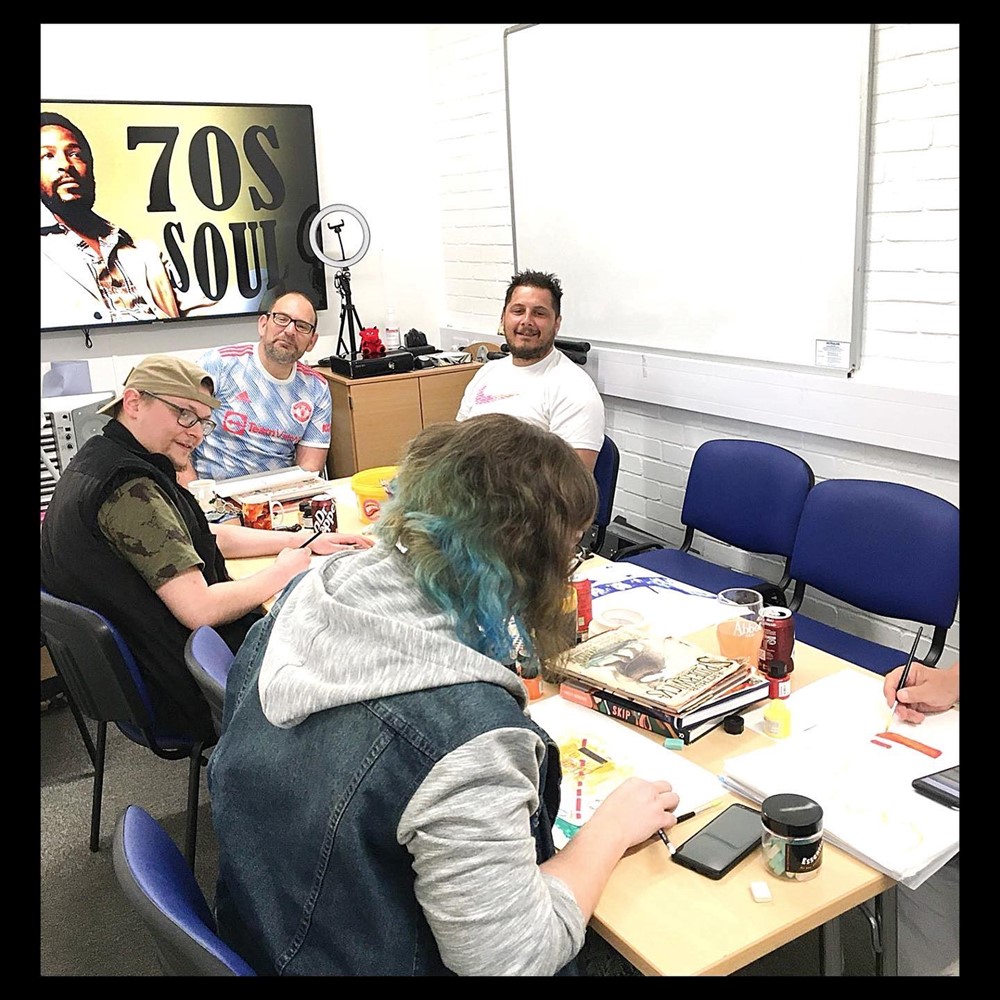 With the Let's Create Jubilee Fund, Women's Aid in Luton (funded by Bedfordshire and Luton Community Foundation) worked with Full House Theatre to deliver a programme of inspiring creative workshops for children in Luton who have experienced domestic abuse.
The project involved a series of workshops, aimed at young people and was delivered by professional artists and applied theatre specialists. These funded workshops aimed to be the start of a longer-term project to create an artistic output to take to schools, highlighting to children and adults the key signs of domestic abuse in the home and how to ask for help.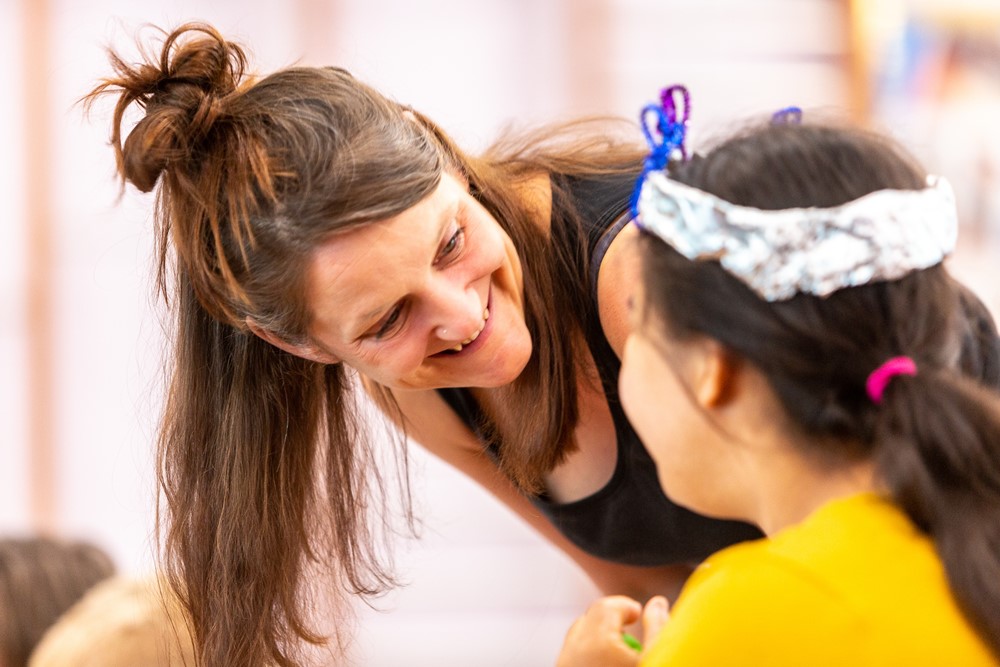 "When Gaby from Women's Aid in Luton got in touch, we knew we had to say yes! This project is a unique opportunity for Full House to amplify the voices of seldom heard children."

- Harriet Hardie, Creative Director, Full House Theatre
"The Let's Create Jubilee Fund is a wonderful example of our ambition to give everyone the opportunity to participate in and experience the arts, culture and creativity – made possible thanks to National Lottery players.

I'm excited to see these projects brought to life in villages, towns and cities across the country as our wonderfully creative communities celebrate The Queen's Platinum Jubilee."

Darren Henley, Chief Executive at Arts Council England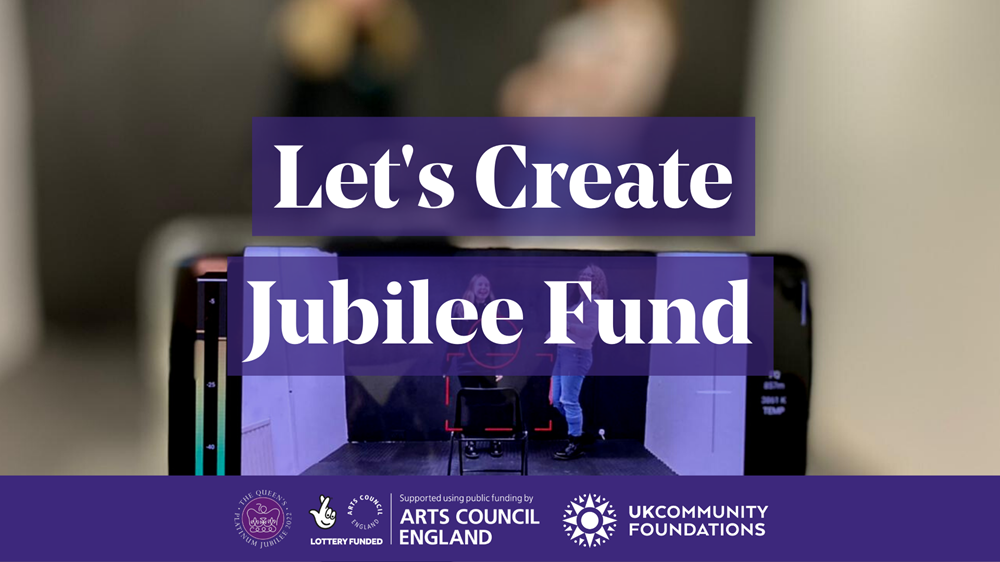 UK Community Foundations is a registered charity in England and Wales. Registered company in England and Wales . Registered address: Unit 1.04 Piano House, 9 Brighton Terrace, London SW9 8DJ. Registered company no. 2651777 | Registered charity no. 1004630. Copyright © 2021 All rights reserved.