Today marks the start of Volunteers' Week, celebrating the remarkable contribution volunteers make to charities and groups across the UK.
From 1-7th June, hundreds of events will take place to recognise and say thank you to volunteers for their hard work. It's also an opportunity to celebrate volunteering in all its diversity.
Volunteering for All
Volunteers' Week is led by NCVO, and was first established in 1984. This year's theme is 'Volunteering for All' – celebrating and encouraging people from all backgrounds to take part in volunteering.
In the past year, our network of Community Foundationsh as awarded £77 million in grants, supporting local charities and groups in our communities. These groups often rely on volunteers to carry out vital work. We've also funded projects directly supporting volunteer work – such as building capacity programmes, or contributing towards the costs of hiring a volunteer co-ordinator.
Thank you!
We'd like to say a massive thank you to the volunteers who are part of the Community Foundation network. From assessing grants to fundraising, your contribution helps support grassroots groups to tackle local need.
Volunteer with your local Community Foundation
Community Foundations are always on the lookout for volunteers. Contact your local Community Foundation today to find out how you can get involved.
Find out more about Volunteers' Week.
The passing of Her Majesty The Queen
September 09 2022
Cost-of-Living Crisis: Joint Statement to Government
September 02 2022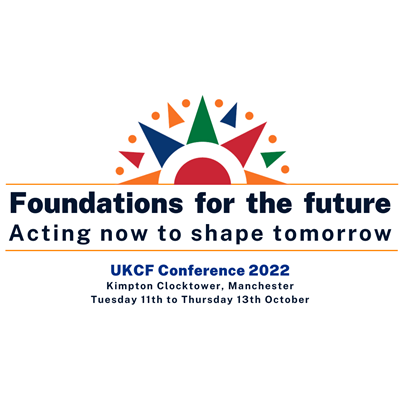 UKCF Conference 2022: Foundations for the future
August 31 2022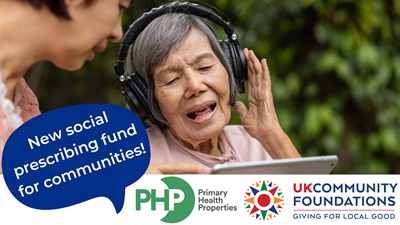 UKCF and PHP partnership reaches new communities in its second year
August 22 2022
UK Community Foundations is a registered charity in England and Wales. Registered company in England and Wales . Registered address: Unit 1.04 Piano House, 9 Brighton Terrace, London SW9 8DJ. Registered company no. 2651777 | Registered charity no. 1004630. Copyright © 2021 All rights reserved.