The Freemasons' charity (Masonic Charitable Foundation or MCF) has provided £500,000 to the UKCF network to fund local organisations supporting the integration of Ukrainian refugees into their local communities.
These vital services include one or more of the following:
• Preparing support for refugees arriving from Ukraine
• Funding the direct delivery of services for Ukrainian refugees
• Developing longer-term support for the integration of Ukrainian refugees
Nearly 150,000 people fleeing the conflict in Ukraine have arrived in the UK throughout 2022, including many children. Ten community foundations from across the UK are participating in the new project, from Kent in the South East to Lancashire and Merseyside in the North West. These selected areas have welcomed significant numbers of Ukrainian refugees this year.
The community foundations funded by the Freemasons' charity are:
• Community Foundation Wales
• East End Community Foundation
• Essex Community Foundation
• Sussex Community Foundation
• Hampshire & Isle of Wight Community Foundation
• Heart of England Community Foundation
• Community Foundation for Surrey
• Kent Community Foundation
• Community Foundation for Lancashire and Merseyside
• Hertfordshire Community Foundation
Rosemary Macdonald, CEO of UK Community Foundations, commented:
"We are pleased to be able to distribute support to local organisations who are doing so much to welcome Ukrainians into their communities. It is the small, grassroots charities and groups that know their local areas who are best able to listen to new arrivals and help them find the resources and support that they need."
Les Hutchinson, Chief Executive of the Freemasons' charity, said:
"I'm very pleased we've been able to provide substantial assistance to Ukrainians in need across the country. There has been an unprecedented wave of support for Ukrainians from the British public but there is a great deal more that needs to be done. These are people who have left everything behind in a country suffering the effects of a devastating war and I'm proud the help Freemasons have provided has now exceeded a million pounds."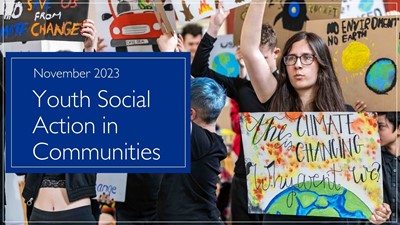 New publication: Youth Social Action in Communities
November 20 2023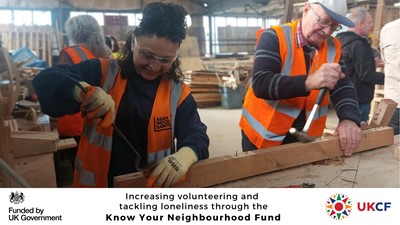 Over 10,000 people are being supported by local funding in disadvantaged areas
October 27 2023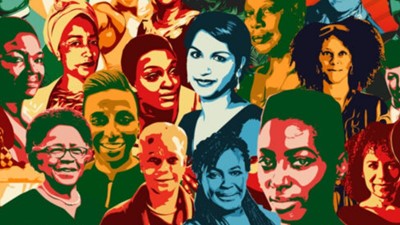 Black History Month: reducing racial inequality at a local level
October 17 2023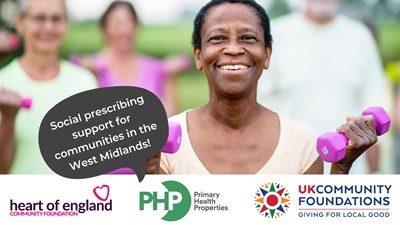 PHP Community Impact Fund gets underway in the West Midlands
September 18 2023
UK Community Foundations is a registered charity in England and Wales. Registered company in England and Wales . Registered address: UK Community Foundations, Northgate Business Centre, 38-40 Northgate, Newark, NG24 1EZ. Registered company no. 2651777 | Registered charity no. 1004630. Copyright © 2021 All rights reserved.