£100,000 from the Anchor Community Connection Fund will be distributed equally through Wiltshire Community Foundation, Leeds Community Foundation and Heart of Bucks Community Foundation – members of the UK Community Foundations network.
On the launch of the partnership, Anchor Spokesperson, Stuart Ibberson, said:
"Food has always been at the heart of community life in Britain and cooking and enjoying food should be accessible for everyone. This is why we've partnered with the UK Community Foundations to connect local communities and ensure that as many people as possible have access to cooking skills, food education and friendship. Through the partnership, we aim to spread a bit of food positivity in neighbourhoods across the nation." 
The funding could not have come at a better time, as small charities and community groups struggle to keep up with higher bills and increased levels of need stemming from the cost-of-living crisis. With 'community connection' at the heart of the fund, the organisations that have been funded all play a key role in their communities by bringing people together through food.
Local organisations that have been supported through the Anchor Community Connection Fund:
The Harbour Project in Broad Street, Swindon, which supports refugees and asylum seekers, has more than 30 different nationalities visiting regularly for help and advice with adapting to life in the UK, and was awarded its grant through Wiltshire Community Foundation. It will use the £3,430 grant to buy food for its regular drop-ins. The charity's Chief Executive, Claire Garrett, said: "This money is very welcome. Eating together and sharing food – and the stories and memories that go with this – is such an important part of life. We also have an emergency supply of food items for people who are really struggling." 
Play Bradford will re-open the previously closed Bolton Woods Community Centre, thanks to funding through Leeds Community Foundation's sister organisation, GiveBradford. The centre will use its funding to run open coffee mornings, provide lunchtime meals and develop a community gardening programme. The project aims to encourage different generations to interact with each other, reduce social isolation, and increase access to healthier food. 
FoodCycle projects not only provide a free, nutritious meal for vulnerable people, they also help to overcome loneliness and build strong, resilient communities. Everyone is welcome – no questions asked – ensuring they reach a broad range of people, from low-income families to the elderly, people living alone, refugees, and people experiencing homelessness. The grant from Heart of Bucks Community Foundation will enable the project to provide a healthy, three-course meal every Tuesday evening at Aylesbury Vineyard Church for anyone who needs support. 
Rosemary Macdonald, CEO at UKCF said:
"Food is a vital part of our everyday life, and we are delighted to be able to support vital projects led by local community groups and charities that will bring people together and support them through food initiatives. Through our Anchor partnership, this funding will make a huge impact to many people in our communities, providing hot meals, community interaction, health advice, cultural connectedness, and much more."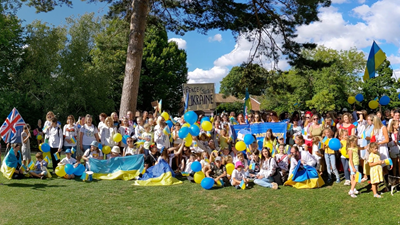 Supporting Ukrainians in the UK
March 20 2023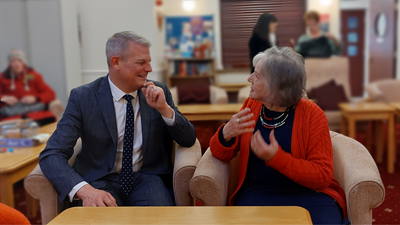 New DCMS fund to increase volunteering and reduce loneliness
March 13 2023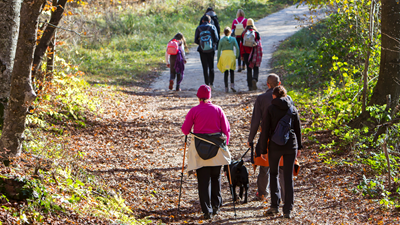 Social prescribing programmes across the north of England
March 09 2023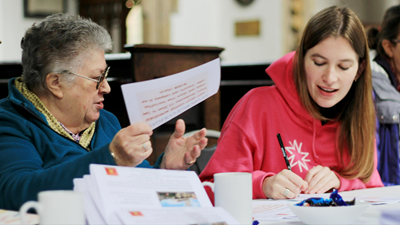 Community foundations have collectively raised over £12.6 million for cost-of-living crisis support
February 10 2023
UK Community Foundations is a registered charity in England and Wales. Registered company in England and Wales . Registered address: Unit 1.04 Piano House, 9 Brighton Terrace, London SW9 8DJ. Registered company no. 2651777 | Registered charity no. 1004630. Copyright © 2021 All rights reserved.