More than 400 local projects across the UK working with some of society's most vulnerable women and girls have received a much-needed funding boost from their local Community Foundation.
Small charities and community groups have received between £5,000 – £10,000 from the Tampon Tax Community Fund to provide services for women of all ages and backgrounds facing issues such as period poverty, domestic and sexual abuse, mental health and long-term unemployment to build their skills, confidence and self-esteem.
As one of the UK's largest grant-giving organisations, UK Community Foundations was asked by government to distribute the largest share of the funding raised through the levy on sanitary products in 2017/18 to small, local projects, working with its network of Community Foundations across the country.
UKCF Director of Programmes and Development Vicki Papworth said:
"Community Foundations work with grassroots groups who are running vital local services on a shoestring. This funding will enable them to run some amazing projects that make difference on the ground to the women and girls who need it most."
Projects being funded across the UK include:
Bradford Rape Crisis and Sexual Abuse Survivors Service has received £9,598 to run mindfulness courses to support female survivors of sexual violence.
Voluntary Action NE in Grimsby has received £6,000 to provide period products and information group support sessions for young people using their youth bus.
Fife Women's Aid has received £10,000 to provide counselling services to women experiencing domestic abuse, helping grow their confidence and self-esteem, learn practical skills and better manage their feelings.
The Junction Foundation in Redcar has £6,668 to support young female careres aged 10-16 to take on new challenges and build their confidence, skills and motivation.
Acacia Family Support in Birmingham has received £10,000 to support young mothers affected by maternal mental health issues through a peer support model, helping them have more confidence in their parenting abilities and an increased awareness of the importance of bonding with their babies.
Rushmoor Healthy Living in Farnborough has received £10,000 to run two 20-week courses to help 40 Nepali women overcome barriers towards employment, including improving their English skills and interviewing technique.
The Mega Bytes Girls Only Club in Belfast has received £10,000 to increase the skills of young girls aged 11-16 from disadvantaged background in computer science and technology.
Women Connect First in Cardiff has received £10,425 to help BAME women in Cardiff to reduce isolation, create support networks and increase access to services.
Samee in Bournemouth has received £9,000 to support out of work single mums to become self-employed through building entrepreneurial skills and increasing their confidence.
Community Foundations were oversubscribed in all areas for the Tampon Tax Community Fund. Only a quarter of the 1,500 applications for vital women and girls projects could be supported from this stream of funding.
Community Foundations are independent charities that make grants to support grassroots groups. They work with local businesses, funders and government to create tailored programmes of grant-making that respond to the needs and assets of communities. They also distribute funding secured through national programmes, including the Tampon Tax Community Fund.
Notes to editors
UK Community Foundations is the membership organisation for the national network of 46 accredited Community Foundations. Our main priorities are delivering national programmes of grant-making for communities and promoting philanthropy.
In 2017/18 we distributed more than £98 million worth of grants and our network supported more than 5,100 people and 16,600 organisations.
For more information please contact Sally Catmull, Head of Communications and External Affairs at UK Community Foundations on scatmull@ukcommunityfoundations.orgor 020 7841 4389.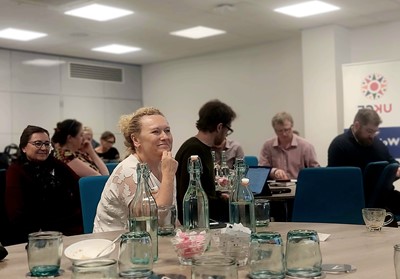 'From transaction to transformation': community foundation leaders come together in the UK
May 11 2023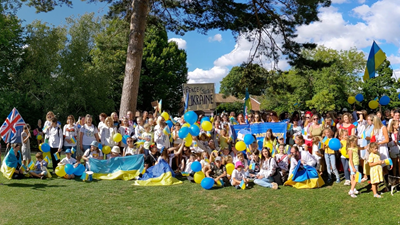 Supporting Ukrainians in the UK
March 20 2023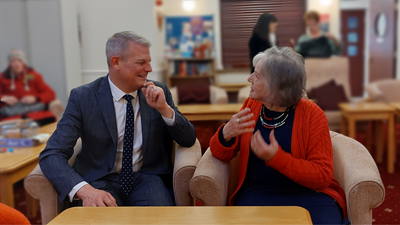 New DCMS fund to increase volunteering and reduce loneliness
March 13 2023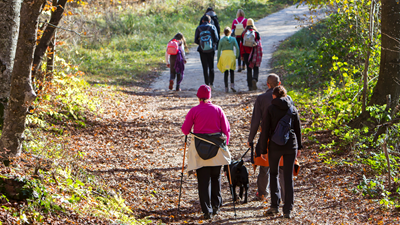 Social prescribing programmes across the north of England
March 09 2023
UK Community Foundations is a registered charity in England and Wales. Registered company in England and Wales . Registered address: Unit 1.04 Piano House, 9 Brighton Terrace, London SW9 8DJ. Registered company no. 2651777 | Registered charity no. 1004630. Copyright © 2021 All rights reserved.