In celebration of Social Prescribing Day 2023, we want to shine a spotlight on our partnership with Primary Health Properties plc (PHP), supporting voluntary organisations to provide social prescribing activities:
Social prescribing enables a holistic approach to people's health and wellbeing and is increasingly being used to complement the work of GPs and their teams. Social prescribing continues to play a vital role in helping communities recover and rebuild after the coronavirus pandemic, with a particular emphasis on services to support mental health and combat loneliness.
UKCF is thrilled to have continued its partnership with PHP to provide further grants from the Community Impact Fund, supporting health and wellbeing initiatives in the communities served by its medical practices.
Following successful distributions from Foundation Scotland and Lincolnshire Community Foundation, a new round of the Community Impact Fund was rolled out in 2022 by Community Foundation for Lancashire and Merseyside and County Durham Community Foundation. These community foundations have been able to support voluntary organisations across the north west and north east of England.  The funded organisations are providing services for some of the one million patients served by practice buildings owned by PHP in these regions.
As one of the UK's leading investors in modern primary healthcare facilities, PHP created the Community Impact Fund to support GP practices and their communities with the effective model of social prescribing.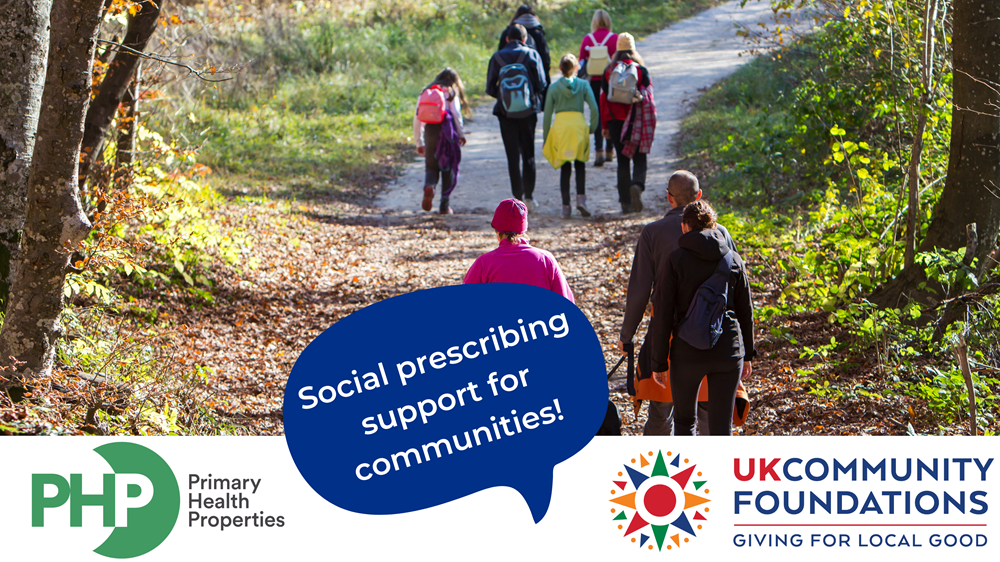 By partnering with UKCF, PHP has access to the unparalleled grant-making expertise of community foundations and deep knowledge of the communities they wish to support. This trusting partnership has ensured the funds go to local organisations that are making a real difference to people's lives.
In its second year, the £150,000 Community Impact Fund has been distributed among 18 organisations that deliver a range of health and wellbeing programmes for their local communities including:
Counselling and mental health support

Transport and activities to support older people

Carers' support

Support for survivors of sexual assault, abuse or trauma

Dementia and isolation

Support for new parents and young families
Detailed monitoring of and learning from the 2021 award programme confirm that the combined projects supported over 2,000 individuals and that many more have benefitted due to raised awareness and cross agency referral.
Harry Hyman, CEO of Primary Health Care Properties, commented:
"We are delighted with the success of the 2021 award programme and are looking forward to seeing the outcomes following the recent 2022 awards across the north west and north east of England. The impact report highlights the positive outcomes for local communities and individuals, and the need to continue to raise awareness of the social prescribing model so referrals and access to services can increase"

Rosemary Macdonald, CEO of UK Community Foundations, added:
"By focusing on place-based philanthropy through local expertise, community initiatives can deliver outstanding results for the health and wellbeing of people from all backgrounds and experiences. The fantastic partnership that has continued with PHP has enabled many voluntary organisations to progress their vital social prescribing services, and we are so grateful for the opportunity to spread this funding further afield."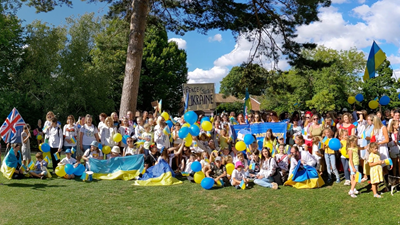 Supporting Ukrainians in the UK
March 20 2023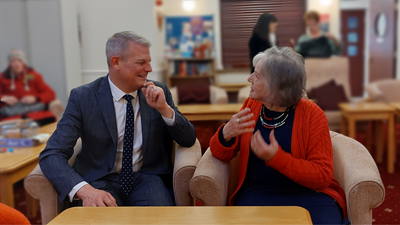 New DCMS fund to increase volunteering and reduce loneliness
March 13 2023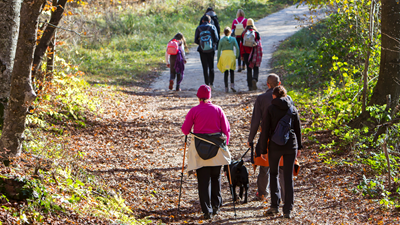 Social prescribing programmes across the north of England
March 09 2023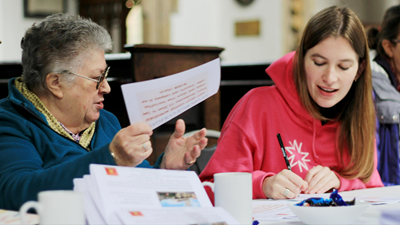 Community foundations have collectively raised over £12.6 million for cost-of-living crisis support
February 10 2023
UK Community Foundations is a registered charity in England and Wales. Registered company in England and Wales . Registered address: Unit 1.04 Piano House, 9 Brighton Terrace, London SW9 8DJ. Registered company no. 2651777 | Registered charity no. 1004630. Copyright © 2021 All rights reserved.