According to the Oxford Dictionary, the word 'care' means 'the provision of what is necessary for the health, welfare, maintenance, and protection of someone or something.'. Since the outbreak of Covid-19 in the UK at the start of 2020, the suspension of care has caused a vacuum of much needed support.
Paid care givers such as social workers, support workers and care home staff have been restricted from giving their usual level of service within communities. This might include providing training for unpaid carers, educational support for children with additional needs, respite relief for relatives of people with complex needs, home visits, and other services.
The gap in this vital support is affecting unpaid carers looking after family members, neighbours or friends in need of regular assistance. You only have to see this BBC report to gauge the effect lockdown has had on young carers in Wales trying to balance home-schooling with their caring responsibilities. Carers are getting worn down by not just caring for others but trying to care for themselves too.
Throughout the pandemic local charities and community organisations have looked for ways to counteract the mental and physical effects of the virus with their own innovative approaches. With support from community foundations across the UK, many have managed to reach out to carers and those in need of care to offer a vital level of support that would have been unthought of before Covid-19 struck.
One such example is that of Opening Doors. The regional and national restrictions applied to the UK have been a very complicated factor for many households, not least for families of children and adults with complex needs. Some have been prevented from visiting loved ones in care homes, and some have had to shelter vulnerable relatives at home for lengthy periods to stay safe from the virus.
Explaining these unfamiliar circumstances to people with learning difficulties has come with its own challenges. Opening Doors has used funding from Norfolk Community Foundation to publish a free downloadable workbook to explain Covid-19 symptoms, provide coping strategies, and offer lockdown activity ideas for people with learning difficulties. This has been shared across social media and is a useful tool for homes, schools, and care homes alike.
Thanks to @NorfolkCF We are sending out copies of our My Covid Winter Plan to people with #LearningDisabilities
We think having a plan can help you worry less if things go wrong or you get ill so we made this workbook to help.

Free download from here 👉https://t.co/poEbHtw78z pic.twitter.com/yhkysAhZpt

— Opening Doors (@OpeningDoorsLD) December 18, 2020
Community foundations jumped into action when the first lockdown was called for, partnering with the NET (National Emergencies Trust) and other donors to distribute emergency funding to thousands of local charities. Among these charities were countless food banks and hubs, with volunteers at the ready to get stuck in. With it being difficult for many low-income households to work under lockdown conditions, and with many jobs being lost across all sectors, record numbers of people are now facing food poverty.
The Community Foundation for Northern Ireland has awarded £150,000 to local food charities so they can pack food parcels and other essentials for those who need them. This was part of a £1.5m donation from the Co-op to the NET which community foundations distributed across the UK. Some of the charities have been able to deliver food to carers and people in isolation which has been a huge help to many.
£150,000 awarded!
Over the summer, Co-op customers raised £1.5m to help those going hungry. We helped @NatEmergTrust to deliver this funding to food charities in NI providing access to food and sustainable solutions to food poverty.#AchievingImpact #foodparcels pic.twitter.com/oHcGnzb09Q

— Community Foundation (@CFNIreland) January 12, 2021
One of the most needed areas of care is giving a sensitive level of support to people who have lost loved ones. The past year has stripped people of the ability to grieve together. Limited numbers at funerals and social distancing have meant face-to-face conversations, hugs and home visits have been out of the question. Community care has had to move online and organisations like Gentle Spaces, which was set up with funding from Milton Keynes Community Foundation, were able to bring bereaved people together in a compassionate space of support.
Gentlespaces - a safe environment for the bereaved to meet with others dealing with loss, now available via ZOOM 💻❤️ Having supported them with the funding they needed to get started, we wish them every success & hope many people in #MiltonKeynes benefit from the support groups pic.twitter.com/Dp5hpFnjcR

— MK Com Foundation (@MKComFoundation) January 19, 2021
Projects like the 50 creative kits distributed for the Shropshire area, made by Design in Mind and funded by The Community Foundation for Staffordshire, have helped to uplift people in isolation over the winter months.
We recently supported Designs in Mind with their project to create and distribute 50 creative kits to isolated people in #Shropshire over the Christmas period. The kits aim to reduce social isolation and provide support to those who may feel isolated this Winter.@ShropCouncil pic.twitter.com/1gLCVN8b3f

— Community Foundation for Staffordshire (@CFStaffordshire) January 20, 2021
Young carers and the elderly alike have enjoyed some light distraction with these activities, but many more projects like those mentioned above are needed far and wide to support an increasing number of needs during the pandemic. What's clear for all to see is that these needs aren't going anywhere soon.
As #GoodCareMonth comes to a close, it is important to recognise the silent care and compassion given every day in households, care homes, hospitals, hospices, and schools up and down the UK.
In order to ensure charities and voluntary organisations can continue providing the essential additional support in these areas of need, we must make sure they have the funding to make it possible.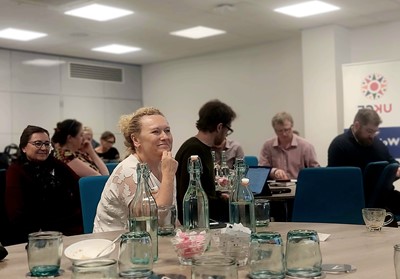 'From transaction to transformation': community foundation leaders come together in the UK
May 11 2023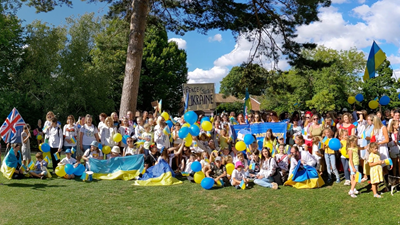 Supporting Ukrainians in the UK
March 20 2023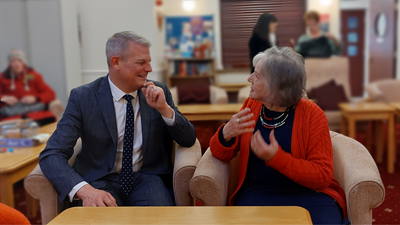 New DCMS fund to increase volunteering and reduce loneliness
March 13 2023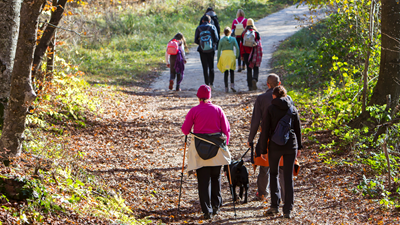 Social prescribing programmes across the north of England
March 09 2023
UK Community Foundations is a registered charity in England and Wales. Registered company in England and Wales . Registered address: Unit 1.04 Piano House, 9 Brighton Terrace, London SW9 8DJ. Registered company no. 2651777 | Registered charity no. 1004630. Copyright © 2021 All rights reserved.