Volunteering helps to connect communities, helps people to develop their skills and grow their networks, and helps public services serve local communities and places more effectively. However, we know that some of the most disadvantaged areas in England are missing out.

UKCF is distributing £15.5 million of the DCMS Know Your Neighbourhood Fund to support initiatives that can help to boost volunteering and tackle loneliness, helping participants improve their mental and physical wellbeing, develop new skills and form social connections.
From a mental health charity focusing on isolated or vulnerable men living in Great Yarmouth, to a Blackpool youth centre exploring a project to tackle loneliness, funding will go to those who do not usually have access to volunteering opportunities.
To celebrate the new fund, UKCF visited Age UK Hull, along with Two Ridings Community Foundation; the Department for Culture, Media and Sport (DCMS); and the Minister for Civil Society and Youth, Stuart Andrew.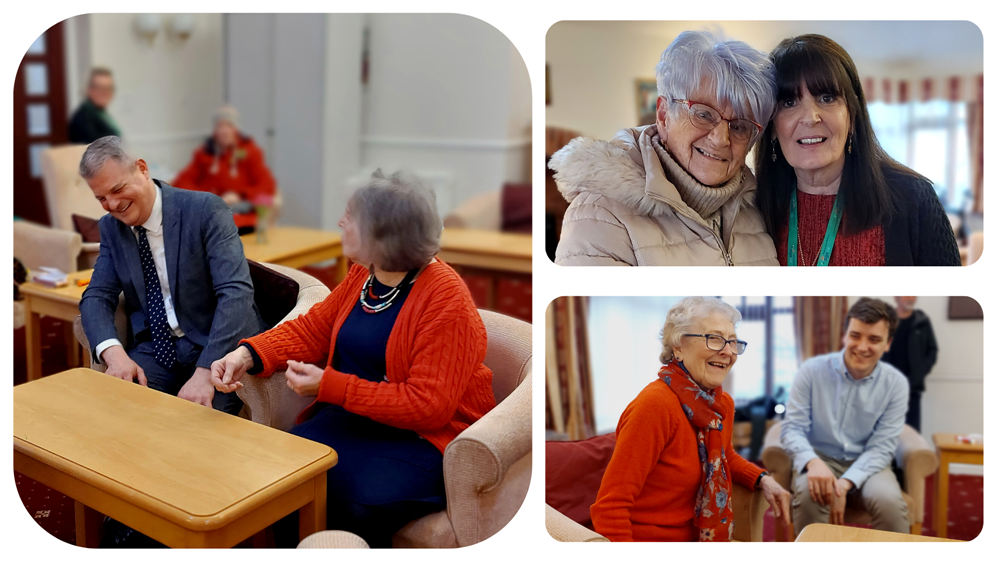 Age UK Hull provides a befriending service and support for older people facing loneliness and isolation. The charity received £26,873 from Two Ridings Community Foundation through the Know Your Neighbourhood Fund to recruit and train new volunteers so that they can conduct more home befriending visits, a service which currently has a long waiting list of elderly and isolated people.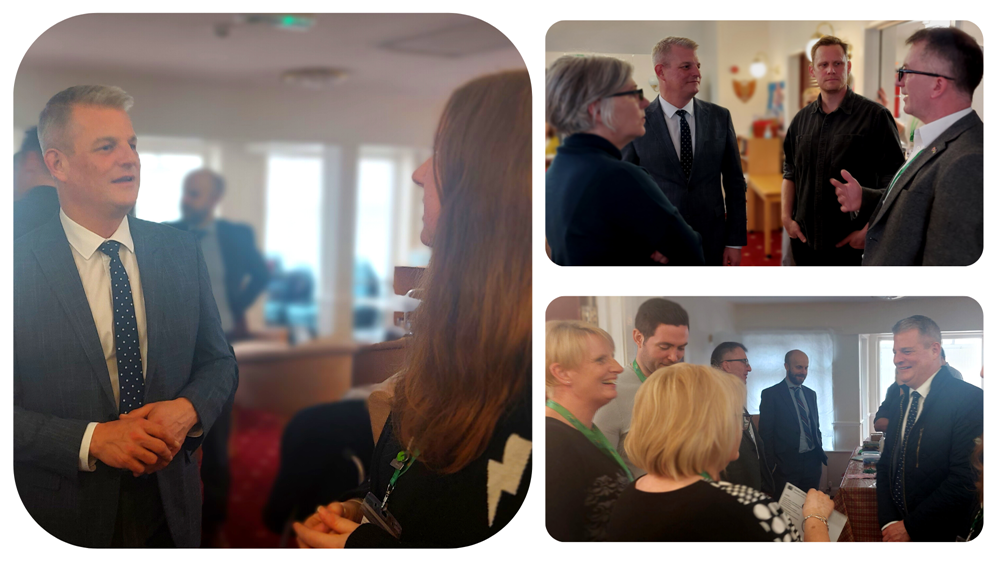 The Minister met with Age UK Hull volunteers to hear about what they do, and sat with members of the befriending service to learn about why social inclusion is so important to them. He shared his reflections of the visit with the UKCF team, saying:
"It's been great to be here today, because I've been able to see first-hand how the Know Your Neighbourhood Fund is working with local organisations. What I've seen today is local people visiting other local people, befriending them and making a difference, and that is exactly what this fund is about.
"What's really important for us to make sure this fund works really well is the partnership with UKCF and also here with Two Ridings. It's local organisations, embedded in the community, that are going to make this fund work, be really effective and, importantly, reach more people."
On the new partnership between UKCF and DCMS for the Know Your Neighbourhood Fund, UKCF's CEO, Rosemary Macdonald, said:
"Loneliness can impact anyone at any time in any community, and the work of voluntary organisations to reduce isolation and loneliness has been in higher demand since the pandemic.
"The Know Your Neighbourhood Fund has enabled community foundations to provide vital support to initiatives that encourage impactful volunteering and community connectivity in some of the country's most vulnerable areas. Over the next three years, the insights we learn will help us to understand the issues impacting volunteering and social inclusion, and we're so grateful to DCMS for this opportunity."
Other examples of where the Know Your Neighbourhood Fund is going:
● A Stitch Different CIC is a social enterprise made up of parent carers of young people with autism, ADHD, sensory and other disabilities in Barrow-in-Furness who create weighted, compression & sensory products. A fund of nearly £4000 allowed the organisation to run a ten-week pilot to work with older adults who have anxiety or other mental health issues, and to encourage parent carers to volunteer and reduce feelings of isolation while learning new creative skills.
Mandy Bland, Director and Project Lead at A Stitch Different CIC, said:
"The Stitchability Community Project is proving a big success especially with carers and individuals struggling with anxiety. Those attending are saying how they are loving trying new things, meeting new people, accessing support, and gaining confidence to be more involved in the community, so as not to feel so lonely or isolated."
● MensCraft in Norfolk is a charity focusing exclusively on the health and wellbeing of men. With funding of £18,500 they will design and undertake a research project exploring prevailing attitudes of men in Great Yarmouth towards volunteering and voluntary organisations. This will comprise a series of group discussions and in-depth interviews, complemented with a short film in order to better understand what the barriers are to participation and engagement.
Tim Allard, Development Manager at MensCraft, said:
"Men's wellbeing has been brought into sharp focus over the last few years, particularly those men who are furthest away from mainstream services and employment. This funding provides us with an opportunity to better understand how we can build community resilience at a neighbourhood level and to develop a range of activities and provision that positively addresses the social determinants of wellbeing."
● Motive8 Youth C.I.C is a non-profit organisation using the power of sport to engage and empower young people in areas of Wolverhampton. Using £20,000 funding from UKCF, they will recruit 20 young people to undertake an eight-week challenge which includes training to become an accredited sports coach, mentoring, undertaking volunteering sessions, and delivering a social action campaign.
Tina Costello, CEO at Heart of England Community Foundation, said:
"Motive8 Youth are a fantastic organisation who engage, empower and evolve young people through providing volunteering opportunities. This large grant from the Know Your Neighbourhood Fund will support 20 young people through mentoring and volunteering projects, and they'll become accredited sport coaches, which is brilliant!"
● Groundwork is a federation of charities aiming to create a future where every neighbourhood is vibrant and green. Thanks to funding of £25,000, more volunteering opportunities will be created at their Grange Park Community Hub, Blackpool, in the garden, café, reception, and library. This will encourage local residents to develop skills, socialise, and connect with their local community, with funds providing training and 1:1 support.
John Hutchingson from Groundwork said:
"The support and resources outlined in this funding will help to remove the barriers to volunteering and ensure that we can help local people to build a strong community where no-one is held back by their background or circumstances."
To find further information about the fund and how you can apply for support through the participating community foundations, visit our Government Partnerships page.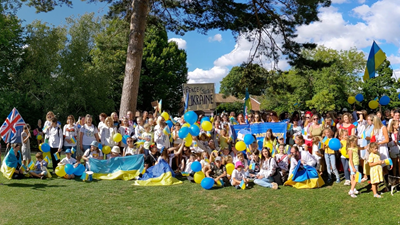 Supporting Ukrainians in the UK
March 20 2023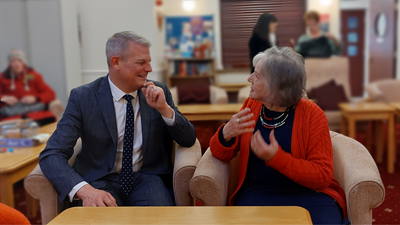 New DCMS fund to increase volunteering and reduce loneliness
March 13 2023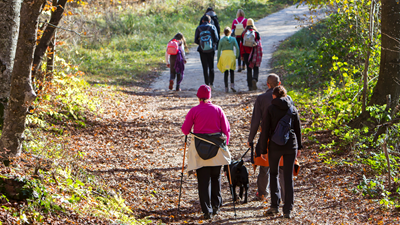 Social prescribing programmes across the north of England
March 09 2023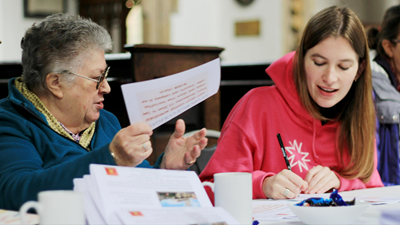 Community foundations have collectively raised over £12.6 million for cost-of-living crisis support
February 10 2023
UK Community Foundations is a registered charity in England and Wales. Registered company in England and Wales . Registered address: Unit 1.04 Piano House, 9 Brighton Terrace, London SW9 8DJ. Registered company no. 2651777 | Registered charity no. 1004630. Copyright © 2021 All rights reserved.