Today we're rightly celebrating the outstanding organisations and individuals who are the lifeblood of our communities. For Community Foundations every day is Local Charities Day. Supporting local charities is the essence of our work. Local is what we do. Supporting small grassroots organisations is our M.O. They embody our existence and we see the vital impact they make on communities across the UK. From a support centre for refugees in Oxford to a sanctuary for street drinkers in Sheffield, the groups we support are at the forefront of tackling key issues.
Small charities and us
Our network funds around 16,600 organisations a year, many of these are grassroots organisations and local charities.
Community Foundations and you
Community Foundations are charities in their own right and their work is inherently local. We're proud to say that our network can help communities in every UK postcode. So this Local Charities Day, why not look up your local Community Foundation and get a flavour of the life changing work that our network funds.
Take a look at what our network has been up to celebrate Local Charities Day 2018
A grant to @manechance for a Special Needs Supervisor enabled more visitors to their site with a more diverse range of needs. This funding directly benefited 175 individuals improve their social, emotional and behavioural interaction with both humans and horses #LocalCharitiesDay pic.twitter.com/gU41H151nX

— Community Foundation for Surrey (@CFSurrey) December 14, 2018
We're a #local charity that ❤️🧡💙💜 local charities, we supported 131 of them last year! #LocalCharitiesDay #thinklocal https://t.co/mAdIpdkElk 😍 @UKCF_tweets

— Berkshire Community Foundation (@berkshirecf) December 14, 2018
A BIG thank you to all the grassroots groups we work with on #LocalCharitiesDay. We're so grateful for the hard work you put in to making our communities better places to live, work & play! 💕 - https://t.co/Hee2Xy6isc pic.twitter.com/Joh2OMy56h

— Heart of England CF (@HoECF) December 14, 2018
We received an urgent plea on Facebook yesterday from @TentSocialHub to supply turkeys for #Christmas lunch for #elderly & disabled people in Tenterden next week. One of our wonderful donors has made the donation they needed!#LocalCharitiesDay #localgiving #spreadingChristmasjoy pic.twitter.com/kK4EFlMWD5

— Kent Community Foundation (@KentCommunity) December 14, 2018
It's #LocalCharitiesDay and we want to say a BIG thank you to all of the amazing charities, community groups and voluntary organisations across #Essex. The impact your work has on the lives of local people is immeasurable #GiveWhereYouLive pic.twitter.com/zF36kbrT8I

— Essex Community Foundation (@Essex_CF) December 14, 2018
Local charities are at the heart of what we do & today is all about them! A special thank you to all the groups that work tirelessly to make #Buckinghamshire a better place to live! Find out who we've supported in the last year here: https://t.co/RWb4Ep4JYD #LocalCharitiesDay pic.twitter.com/L8EB1yLkE0

— Heart of Bucks (@HeartofBucks) December 14, 2018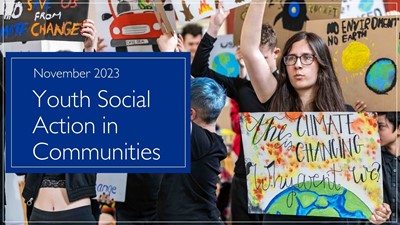 New publication: Youth Social Action in Communities
November 20 2023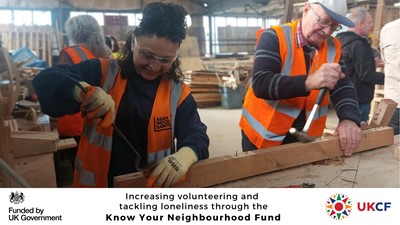 Over 10,000 people are being supported by local funding in disadvantaged areas
October 27 2023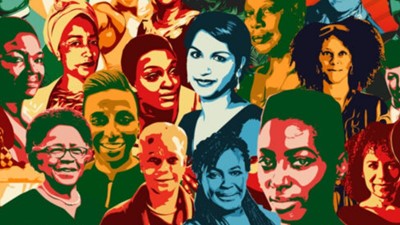 Black History Month: reducing racial inequality at a local level
October 17 2023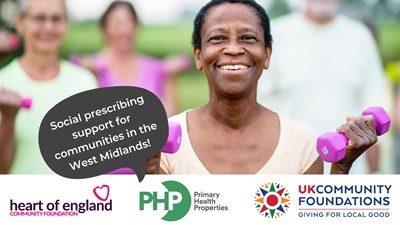 PHP Community Impact Fund gets underway in the West Midlands
September 18 2023
UK Community Foundations is a registered charity in England and Wales. Registered company in England and Wales . Registered address: UK Community Foundations, Northgate Business Centre, 38-40 Northgate, Newark, NG24 1EZ. Registered company no. 2651777 | Registered charity no. 1004630. Copyright © 2021 All rights reserved.