According to the United Nations, "International Women's Day (IWD) is a time to reflect on progress made, to call for change and to celebrate acts of courage and determination by ordinary women who have played an extraordinary role in the history of their countries and communities." Every day we hear about amazing groups and individuals who are determined to make a real difference to the lives of women and girls across the UK and who epitomize exactly what IWD is all about. We're incredibly proud to be part of a network of Community Foundations that enables such vital work.
Community Foundations and women's projects
January saw us announcing details of organisations supported through the Tampon Tax Community Fund. More than 400 local projects across the UK working with some of society's most vulnerable women and girls received a much needed £3.4 million cash injection. The projects funded are tackling a range of issues, including: period poverty, domestic and sexual abuse, mental health and long-term unemployment to build their skills, confidence and self-esteem. See some examples what the money funded. Whilst we were thrilled to see the money go out the door to such amazing projects, we were oversubscribed all over the country for applications. Community Foundations could only fund around one quarter of the 1,500 applications received which meant that some really worthy projects had to miss out.
And this is only part of the picture of what our network does to support women and girls. Our members are always looking to match their donors with important local causes and some Community Foundations are now looking at dedicated Women's Funds to support crucial projects and services run by grassroots organisations.
Take a look at what Community Foundation have been doing to celebrate #IWD19
This #IWD we celebrate the work of all individuals and groups who are making such a difference to the lives of women and girls in #Norfolk. Help us continue to make a real impact locally by joining our Together for Women and Girls movement today! https://t.co/cWz5uTnUWE pic.twitter.com/PM2U8Ajnjc

— Norfolk Community Foundation (@NorfolkCF) March 8, 2019
To celebrate #IWD2019 we're sharing the list of grants we from our Tampon Tax Fund to 9 amazing women's charities in Sussex! One was My Sister's House (pic) who support women & girls suffering violence & abuse #BalanceforBetter @womensday @UKCF_tweets https://t.co/pk1DUSXr9f pic.twitter.com/7MNZfp9uP7

— Sussex Community Foundation (@SussexGiving) March 8, 2019
On #InternationalWomensDay our CEO @tinaloucostello has made a pledge for @HoECF through our future grant making! 💕👏 #DoMoreLocal - https://t.co/7ghuv0V69C pic.twitter.com/v4HIVvBMl4

— Heart of England CF (@HoECF) March 8, 2019
On #InternationalWomensDay we want to celebrate five local projects empowering and raising the aspirations of women and girls across #wales https://t.co/AlKI7flerf pic.twitter.com/1kRvUe1n5R

— Community Foundation Wales (@foundationwales) March 8, 2019
#throwback to our Women's Spring Lunch when we saw 10 young sporting athletes who had all been supported by @CountyDurhamCF come together to celebrate their success! #InternationalWomensDay @UKCF_tweets pic.twitter.com/xrJSxAcwrr

— Community Foundation (@CountyDurhamCF) March 8, 2019
Our status report on women & girls in Buckinghamshire is the first project to look at the issues faced at a regional level & highlights a range of positive stats as well as areas of concern. Read the report & watch our video here: https://t.co/FKN3iRXHbU #InternationalWomensDay pic.twitter.com/euJfcnOGRx

— Heart of Bucks (@HeartofBucks) March 8, 2019
This #IWD2019 the #WomensFund is discussing vulnerabilities of sex workers in the North East. Unlike most jobs, rape and violence is a constant threat in the sex industry. Our video discusses first-hand how women are making a difference at @brightfuturesST https://t.co/S0vdoHXYzV pic.twitter.com/7AiPrnS0HQ

— Community Foundation (@CFTyneWearNland) March 8, 2019
A great start to the day at HQ with a gathering of some of our #WomensFund Board and recipients, #tampontax recipients and colleagues to celebrate and share #InternationalWomensDay pic.twitter.com/16NP0w7ngh

— Community Foundation (@CFNIreland) March 8, 2019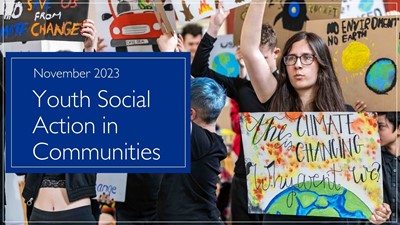 New publication: Youth Social Action in Communities
November 20 2023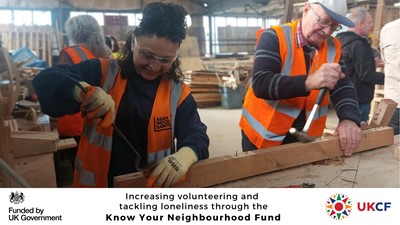 Over 10,000 people are being supported by local funding in disadvantaged areas
October 27 2023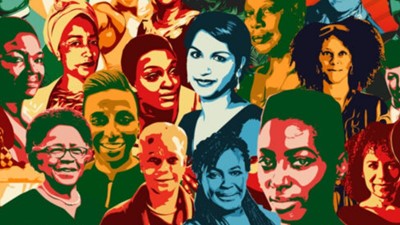 Black History Month: reducing racial inequality at a local level
October 17 2023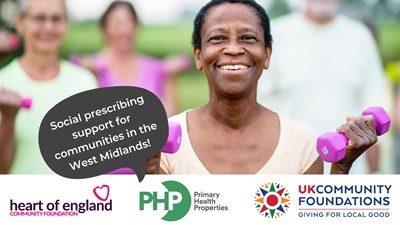 PHP Community Impact Fund gets underway in the West Midlands
September 18 2023
UK Community Foundations is a registered charity in England and Wales. Registered company in England and Wales . Registered address: UK Community Foundations, Northgate Business Centre, 38-40 Northgate, Newark, NG24 1EZ. Registered company no. 2651777 | Registered charity no. 1004630. Copyright © 2021 All rights reserved.