More than 10,000 people are being supported by UK Community Foundations into volunteering and opportunities to build social connections thanks to the Government's Know Your Neighbourhood Fund. 
Over £10 million has been allocated by UK Community Foundations (UKCF) to create high quality volunteering opportunities and support people experiencing, or at risk of loneliness in Wolverhampton, South Tyneside, Kingston-Upon-Hull, Blackpool, Stoke-On-Trent, Great Yarmouth, Fenland, County Durham, and Barrow-in-Furness. This will support over 10,000 people with access to opportunities such as befriending services, parent and toddler groups, lunch clubs and gardening activities.   
Nine accredited community foundations from the UKCF network, situated in the selected funding areas, have been supporting a range of projects aimed at tackling loneliness and increasing volunteering. These have included community-led conservation activities in Barrow, a mobile volunteer information van in Stoke on Trent and fun volunteer-led outings for children with additional needs in Fenland. 
Recent research has found that those living in the most deprived areas are more likely to report feeling lonely, as well as being less likely to volunteer. Research has also shown that loneliness is closely linked with mental health and wellbeing, and that certain types of volunteering opportunities can help connect communities and help people develop skills and grow their networks. 
Civil Society Minister Stuart Andrew said:  
"Loneliness is something anyone can experience, at any time. We know that volunteering can help people connect, as well as improving mental wellbeing and helping people develop new skills.  
"This funding will mean those in some of the most disadvantaged areas across the country are able to volunteer in an area that interests them. From arts groups to skills development workshops, there are thousands of ways for people to get involved, meet new people and try new things." 
Some of the organisations benefiting from the £10 million funded by community foundations include:  
Barrow - In Barrow, Cumbria Wildlife Trust Limited has received over £210,000 from Cumbria Community Foundation to support The Bay project. Launched in 2021 the project addresses loneliness, isolation, and wellbeing in Barrow-in-Furness while promoting nature conservation. Its 'Nature and Wellbeing' sessions include activities such as beach cleans, aiming to engage the local community through conservation. The project also has a strong online presence, reaching over 300,000 people.  
Blackpool - Skool of Street has been awarded a grant of over £75,000 by Community Foundations for Lancashire and Merseyside to run a new volunteer led LGBTQ+ project across various wards in Blackpool called 'back to their house'. Open 4 days a week it will be a safe space for anyone who identifies as LGBTQ+ and will offer a whole range of activities from regular live music and free creative workshops from local artists to dance, yoga, reflexology and creative writing.  
South Tyneside - Funding of over £64,000 from Community Foundation serving Tyne & Wear and Northumberland will allow Your Voice Counts to deliver a programme aimed at supporting adults with learning disabilities to reduce social isolation. New local volunteers, who may also be experiencing loneliness, will be trained and matched with groups based on their individual passions and interests, which may include activities such as visiting museums, sport and music.  
Hull - Rooted in Hull is an urban farm in the centre of Hull which has been awarded over £54,000 by Two Ridings Community Foundation to create a two-year 'Gather and Grow' project to encourage regular volunteering.
Funding will mean the project can employ two more staff and put on volunteer sessions three days a week, offering a more structured project. Each session will end with a shared meal, bringing local residents together to socialise and form new relationships.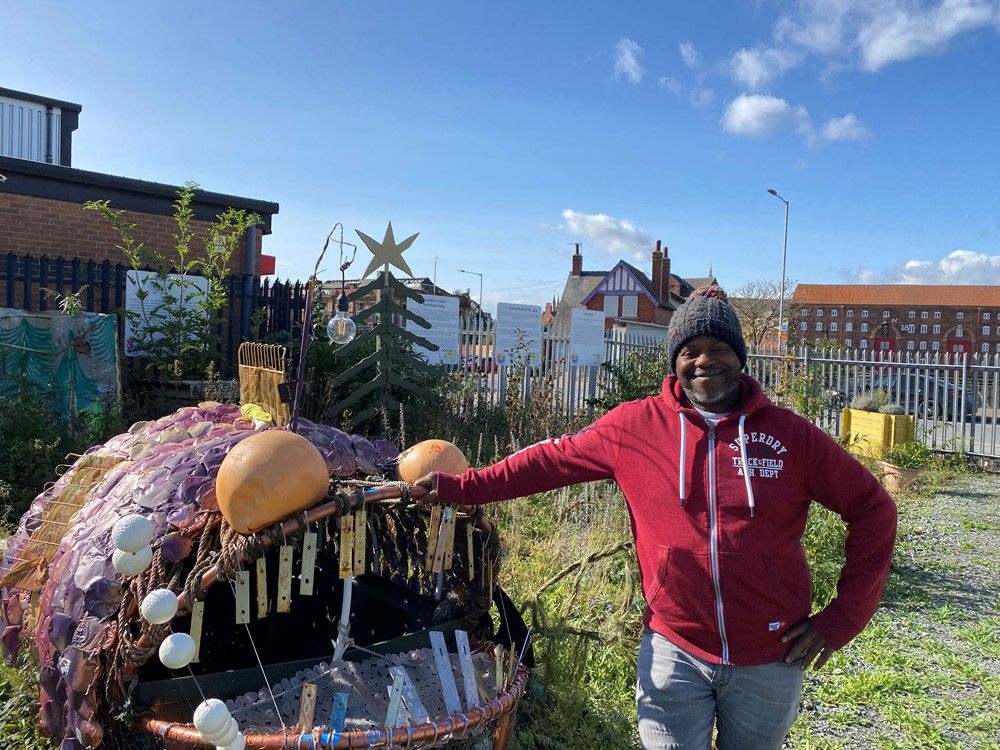 Stoke-On-Trent - Sporting Communities is a not-for-profit Community Interest Company who supports communities across Stoke on Trent. Working across the city, they have been awarded £19,450 by Community Foundation for Staffordshire for a volunteer drive project. Using a mobile information van, acting as a volunteer recruitment hub, they will travel across the city, offering a safe and comfortable space to support local people to access the internet and find volunteering opportunities. Participants can also access online training courses, supported by a mentor.  
Fenland - A grant of over £218,000 was awarded by Cambridgeshire Community Foundation to expand Cambridge Community Arts' Creative Fenland project, which engages people experiencing, or at risk of, chronic loneliness through arts and crafts activities designed for mental wellbeing.
To date, funding has helped the project develop a volunteer network and deliver three creative courses, allowing participants to develop their art skills, confidence and sense of wellbeing.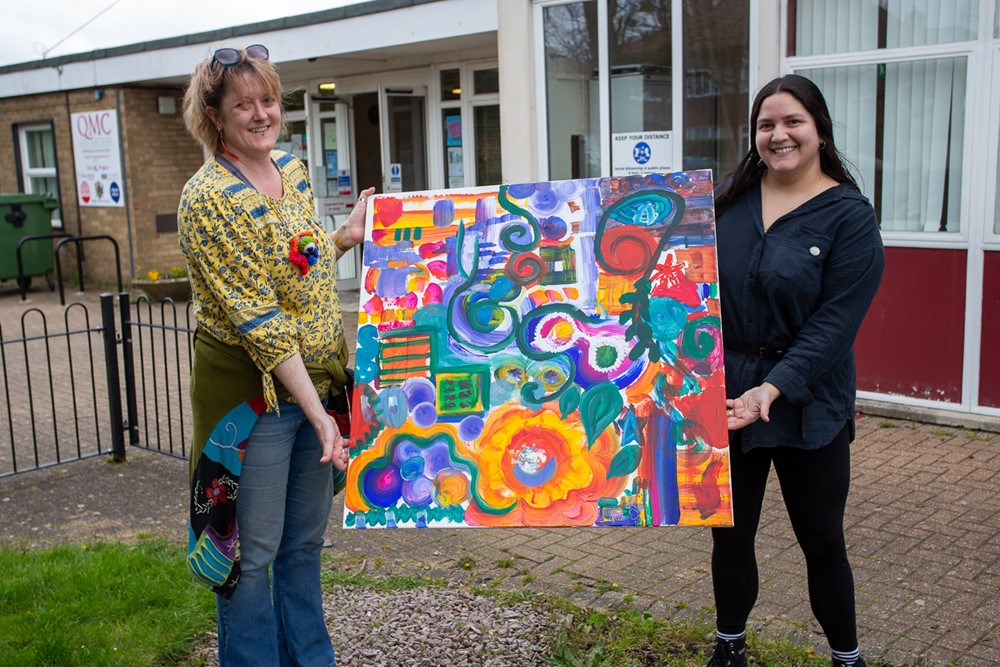 Fenland - Little Miracles Fenland received £69,000 from Cambridgeshire Community Foundation to provide a weekly programme and school holiday 'Get Up and Go' sessions to support children with additional needs, disabilities and life-limiting conditions, as well as a series of engagement and volunteer training opportunities alongside experienced staff.  
Wolverhampton - All Saints Action Network (ASAN) is a community-focused enterprise that was awarded £99,000 by Heart of England Community Foundation from the Know Your Neighbourhood Fund. This funding enabled ASAN to hire a Volunteer and Community Involvement Officer who organises outreach programmes and opportunities for people from the community to volunteer in various activities, to support ASAN Wood Saints woodworking classes and a therapist who helps volunteers on a 1:1 basis.  
Marie, a local resident and volunteer at ASAN Wood Saints, said:
"My house got burned down, I got shot, I got stabbed, so I locked myself in my house for two years. I wouldn't come out. Then I spoke to someone here. I was asked to come in as a volunteer. It's built my confidence back up. I love the woodworking. I tend to come in on my day off as well, sit down and have a chat. It's helped me with my PTSD and my mental health. I even started as a caretaker in August, which I get paid for."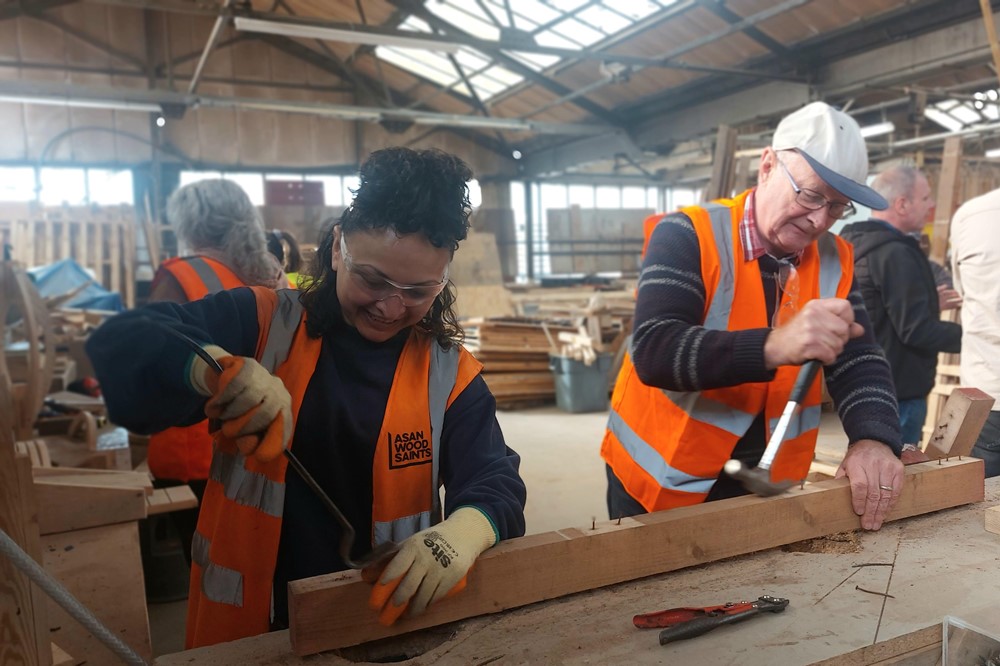 Talking about the impact volunteering has had on her, Marie said, "It's brought my trust back up with people, knowing they trust me as well. Now, I get on my bike and I go for rides, and it's all because of the help of ASAN. I can speak with people and I'm back to my old self. I can wake up now and get on with things instead of locking myself away all the time."
Rosemary Macdonald, CEO, UK Community Foundations said:   
"Community foundations see the impact of services that tackle loneliness on a daily basis. From urban high streets to rural hamlets, local grassroots organisations remain a valued asset at the heart of community life.  
"We are excited about what we can learn and share through the Know Your Neighbourhood Fund to increase volunteering in the future in a sustainable way that brings communities closer together."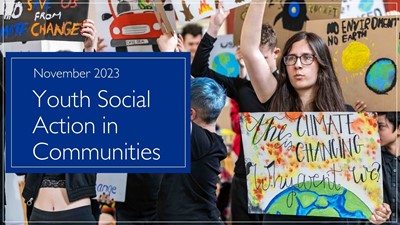 New publication: Youth Social Action in Communities
November 20 2023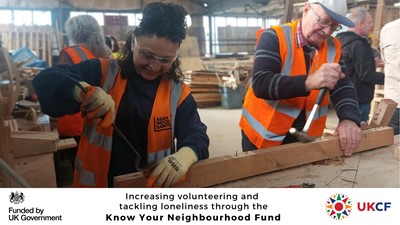 Over 10,000 people are being supported by local funding in disadvantaged areas
October 27 2023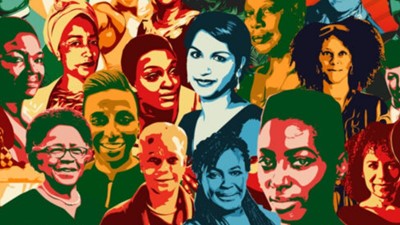 Black History Month: reducing racial inequality at a local level
October 17 2023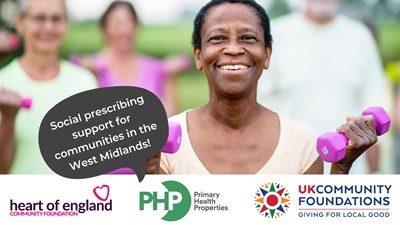 PHP Community Impact Fund gets underway in the West Midlands
September 18 2023
UK Community Foundations is a registered charity in England and Wales. Registered company in England and Wales . Registered address: UK Community Foundations, Northgate Business Centre, 38-40 Northgate, Newark, NG24 1EZ. Registered company no. 2651777 | Registered charity no. 1004630. Copyright © 2021 All rights reserved.