Community Foundations across the network celebrate International Women's Day, a campaign for gender equality across the world.
Today is International Women's Day. This year's theme is #BeBoldForChange – calling on people to challenge inequality for a better world.
While progress has been made in achieving equality, gender inequality remains in many parts of the world – including the UK. Currently, men earn 18% more than women [1]; and women made up only 29% of elected MPs in 2015 [2].
Community Foundations are committed to tackling gender inequality
Today is a day for celebrating the historical, political, and social contributions women have made; but we need to fight sexism and gender inequality all year round. Gender issues such as domestic abuse; human trafficking; and barriers to employment are difficult to talk about – but our Community Foundations refuse to shy away from them.
Flourish NI provides support to survivors of human trafficking in Northern Ireland. Community Foundation for Northern Ireland recently awarded Flourish NI £500 to help fund a training course which empowers both male and female survivors of human trafficking. Many of them will bear psychological and physical scars from their ordeals, and organisations such as Flourish NI ensure victims can receive long-term support, and avoid re-exploitation.
Celebrating International Women's Day
Below are just a few examples of how Community Foundations are marking today.
Community Foundation for Tyne & Wear and Northumberland held a lunch event on 3rd March to celebrate women in philanthropy. Key supporters include Dame Margaret Barbour, the founding donor to the Women's Fund, which has awarded over £350,000 to projects benefitting women in Tyne & Wear and Northumberland.
Northamptonshire Community Foundation are holding an event today with proceeds going towards women's projects in Northamptonshire. The team at NCF are also getting involved, by sharing their messages to #BeBoldForChange on their Twitter page.
Norfolk Community Foundation's Women's Fund awards grants of up to £2,500 to projects which help boost employability for women. The founders of the fund will also be hosting a screening of He Named Me Malala, a documentary about human rights activist Malala Yousafzai.
SOURCES
[1] https://www.gov.uk/government/news/uk-gender-pay-gap
[2] researchbriefings.files.parliament.uk/documents/SN01250/SN01250.pdf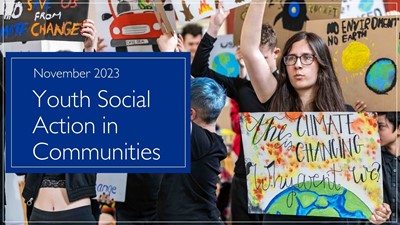 New publication: Youth Social Action in Communities
November 20 2023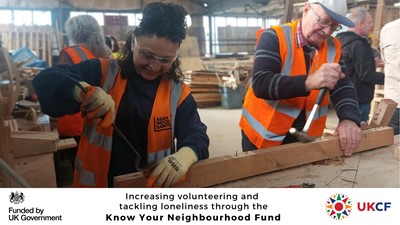 Over 10,000 people are being supported by local funding in disadvantaged areas
October 27 2023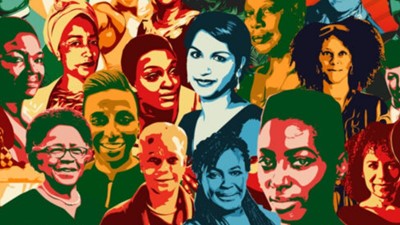 Black History Month: reducing racial inequality at a local level
October 17 2023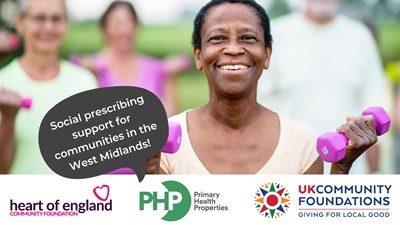 PHP Community Impact Fund gets underway in the West Midlands
September 18 2023
UK Community Foundations is a registered charity in England and Wales. Registered company in England and Wales . Registered address: UK Community Foundations, Northgate Business Centre, 38-40 Northgate, Newark, NG24 1EZ. Registered company no. 2651777 | Registered charity no. 1004630. Copyright © 2021 All rights reserved.