Saluting our sisters in UK communities
Black History Month provides a valuable space to learn from the past, recognise the racial inequalities that exist still today and imagine the change that is needed for racial equity in the future.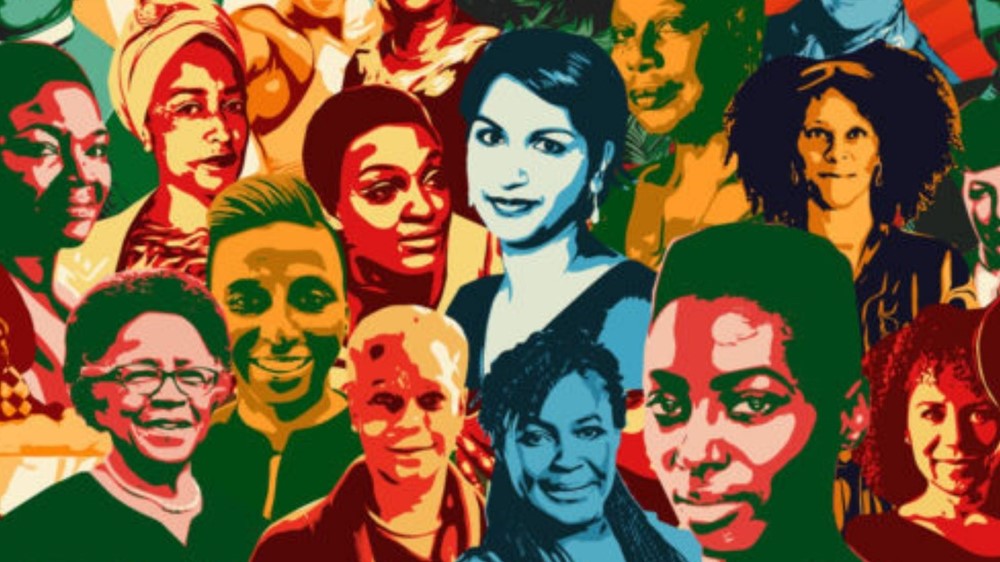 This year, the theme is 'Saluting Our Sisters'. Here in the UK, many Black women have been intrinsic to the work of Black-led charitable organisations, bringing their experiences and knowledge to the table and paving the way for more inclusivity and equity in society. Charities such as GiveBLACK and Black Women Rising are great examples of change-making charities that have been set up by and for Black people in the UK.
However, movement in the right direction has been slow and painful for the charity sector in general, with a majority of senior leadership roles still not representing Black communities adequately and only 16% charity Chief Executives identifying as 'Black, Asian, minority ethnic or "other"' (rather than white) in 2020, found in Third Sector's diversity study.
While there is much work to be done on a national scale to level up racial equality, there are many grassroots projects that are putting Black women and Black communities at the forefront of everything they do. Here are a few examples of what some of the UK's fantastic local organisations are doing to reduce racial inequality:
Empowering Black women and girls in Somerset
The Women's Community Forum has received funding from Somerset Community Foundation in recent years. Established in 2011, the organisation has run empowerment and professional development courses for women, ESOL classes (primarily for women), holiday play-schemes and after school initiatives, and a creative development programme involving creative writing, dance, arts and crafts, cookery.
Aimed primarily at supporting Black women and ethnic minority women, the organisation used funding this year to provide food support and counselling services to Black women and girls who have struggled with the cost of living.
Inclusive work to build skills in science in the Mendips
Science Boost CIC is an organisation led entirely by women of diverse backgrounds, with a focus on making science accessible to underrepresented young people, including Black and Asian people and people of underrepresented ethnicities, as well as people from low-income backgrounds. They provide workshops, tuition and activity groups to inspire a love of science among underrepresented communities.
Science Boost CIC recently worked with Somerset Community Foundation to provide paid work opportunities for women, neurodiverse individuals and members of the LGBT+ community, while expanding their services to include more marginalised communities.
Information and mental health support for Black communities in Leeds
Black Health Initiative (BHI) is a community engagement organisation addressing inequalities and inequities in education, health and social care, based in Leeds. It shares information about important topics like cancer awareness and mental health services.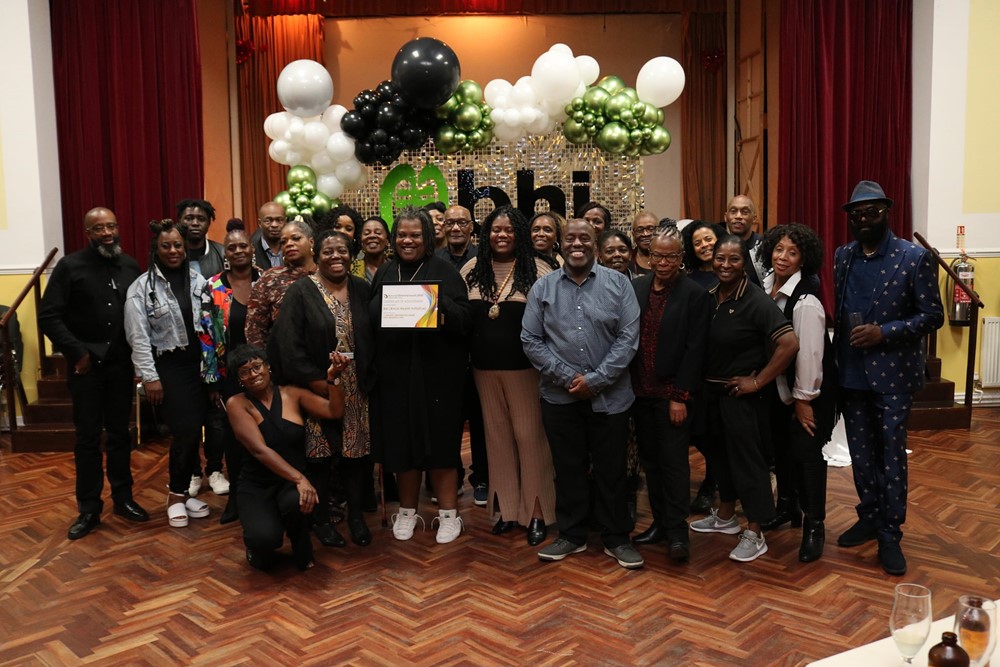 Last year, BHI worked with Leeds Community Foundation to run its 'Breaking the Silence' project that has focused on raising awareness of suicide within the Black communities of Leeds and supporting those who have presented most at risk along with their family members.
Recently, the organisation announced the sad passing of its CEO, Heather Nelson, who had not only led BHI for the past 14 years but had also founded the Black Music Festival in Leeds.
Reducing isolation among Black women in the Midlands
H.U.M.A.N Kind works to break down barriers faced by Black and marginalised communities in both education and employment. Based in Birmingham, the diversity and inclusion consultancy challenges discriminative practices by raising awareness of inclusivity among businesses and local networks.
During the recovery phase of the pandemic in 2021, H.U.M.A.N. worked with Heart of England Community Foundation to provide a programme of mental health workshops for Black women in Birmingham, with a focus on reducing isolation and signposting local services. 
Beyond Black History Month
There is still a long road ahead towards achieving racial equity in the UK. Talking about the challenges behind racial inequity at a community level, UKCF's COO and Director of EDI, Kaveed Ali, said:
"Amidst the declining socio-economic climate within the UK, we know that racial inequity has the propensity to worsen in the coming years. Worse yet is the risk that this conversation becomes conflated with others."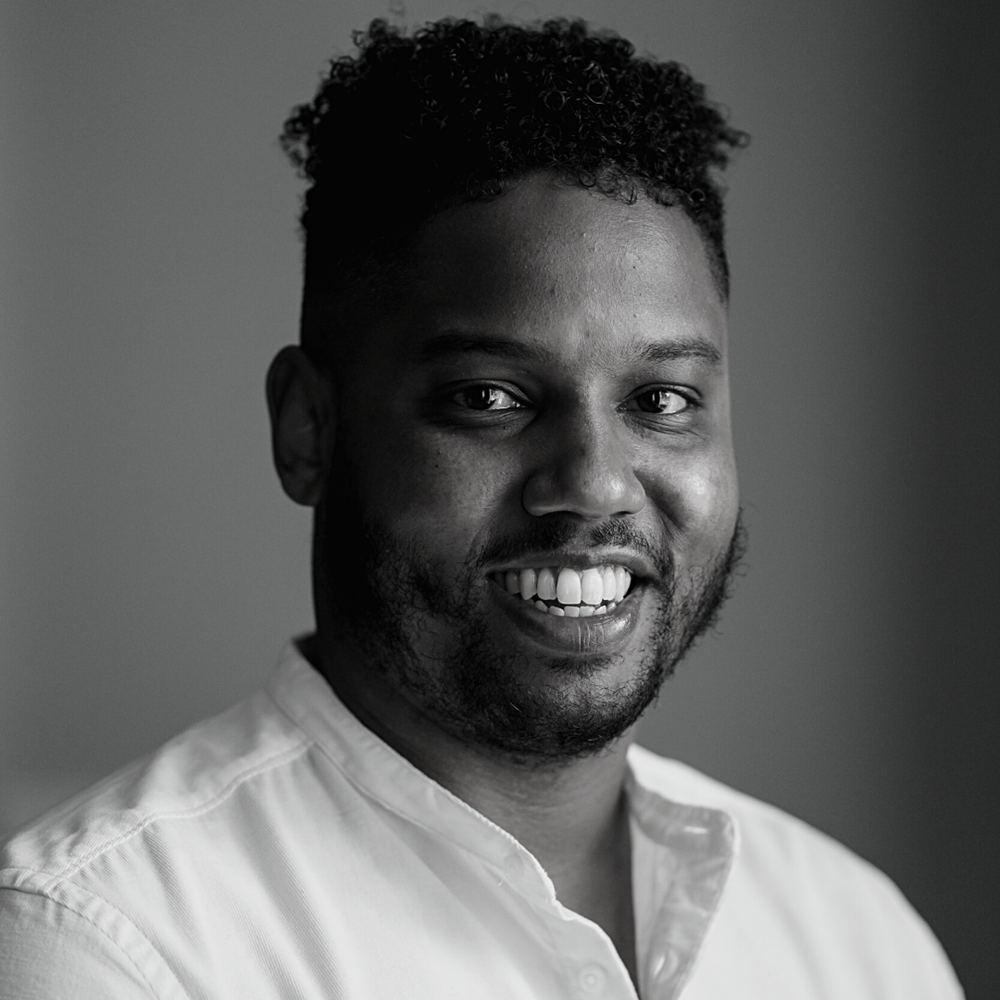 So how can funders like UKCF ensure the conversation and drive for racial equity prevails, even in challenging times? Kaveed continues:
"At UKCF, it is our role to sustain the impetus amongst our members through challenging ourselves to learn more and do better. Our network continues to invest in the relationships across our communities that underpin any aspirations to promote racial equity. We know this is long-term work."
You can learn more about Black History Month and this year's theme here.
If you would like to be more involved in reducing racial inequality at a local level by providing place-based philanthropy, then please get in touch.
For more information about the local support happening in your area, find your community foundation here.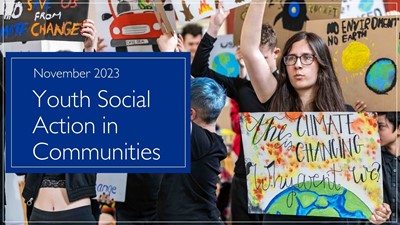 New publication: Youth Social Action in Communities
November 20 2023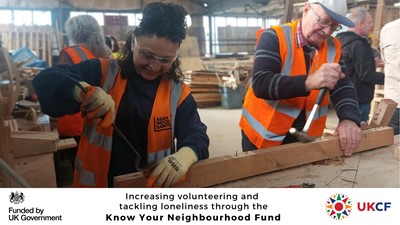 Over 10,000 people are being supported by local funding in disadvantaged areas
October 27 2023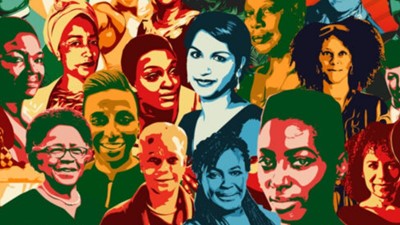 Black History Month: reducing racial inequality at a local level
October 17 2023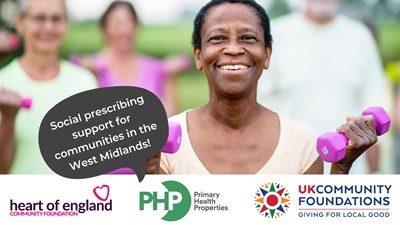 PHP Community Impact Fund gets underway in the West Midlands
September 18 2023
UK Community Foundations is a registered charity in England and Wales. Registered company in England and Wales . Registered address: UK Community Foundations, Northgate Business Centre, 38-40 Northgate, Newark, NG24 1EZ. Registered company no. 2651777 | Registered charity no. 1004630. Copyright © 2021 All rights reserved.