THIS FUND IS NOW CLOSED TO APPLICATIONS
UKCF is pleased to be working with Arts Council England to distribute a new fund which will enable communities to celebrate Her Majesty The Queen's Platinum Jubilee through culture and creativity.
The Let's Create Jubilee Fund is a £5 million programme that will support community and voluntary organisations in England to develop creative and cultural activities as part of Her Majesty The Queen's Platinum Jubilee celebrations in June 2022.
The programme is made possible with funding from the National Lottery, whose players raise £30 million for good causes every week.  UKCF will be managing the fund's distribution on behalf of our community foundation members across England.
Applicants will be able to apply for grants of up to £10,000 and are encouraged to partner with established artists, creatives and cultural organisations to develop their activities. We want to ensure that The Queen's Platinum Jubilee celebrations give people throughout England the chance to experience the best of the country's culture, while also celebrating an important milestone in our national history.
 "We're giving people across the country the chance to come together to experience the joy of culture and creativity in celebration of this historic milestone. With the Queen's Platinum Jubilee taking place alongside the Birmingham 2022 Commonwealth Games Festival and the Unboxed festival of UK creativity, next year is set to be a magnificent celebration of our nation's artistic achievements."
Darren Henley, Chief Executive at Arts Council England
 "UK Community Foundations is proud to partner with Arts Council England to deliver the Let's Create Jubilee Fund.  Our members look forward to working with local groups and artists who will create imaginative and innovative celebrations to mark this historic occasion, and strengthen cultural involvement and opportunities in their communities."
Rosemary Macdonald, CEO at UK Community Foundations
Please find the application guidelines below in various accessible formats, including large print, easy read and audio:
THE FUND IS CLOSED TO APPLICATIONS
Further information from arts Council England:
Arts Council England is the national development agency for creativity and culture. We have set out our strategic vision in Let's Create that by 2030 we want England to be a country in which the creativity of each of us is valued and given the chance to flourish, and where every one of us has access to a remarkable range of high quality cultural experiences. We invest public money from Government and The National Lottery to help support the sector and to deliver this vision. www.artscouncil.org.uk
Following the Covid-19 crisis, the Arts Council developed a £160 million Emergency Response Package, with nearly 90% coming from the National Lottery, for organisations and individuals needing support. We are also one of the bodies administering the Government's unprecedented £1.96 billion Culture Recovery Funds. Find out more at www.artscouncil.org.uk/covid19.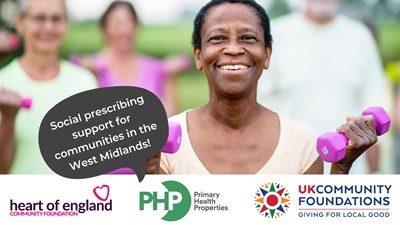 PHP Community Impact Fund gets underway in the West Midlands
September 18 2023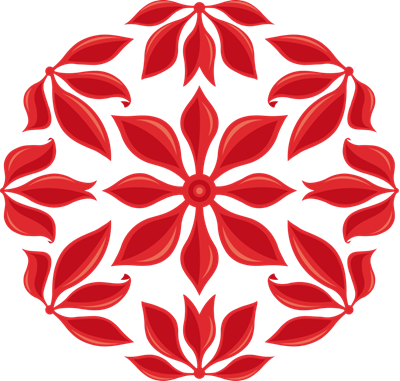 UKCF welcomes Guernsey Community Foundation as its newest member
July 27 2023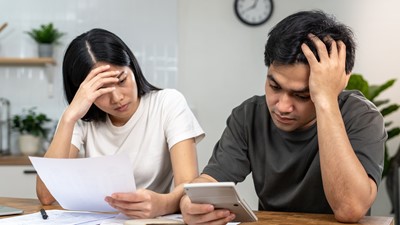 Communities in crisis: understanding the data
July 26 2023

Together 23 Event - Philanthropy Forward: Navigating the Future
July 12 2023
UK Community Foundations is a registered charity in England and Wales. Registered company in England and Wales . Registered address: UK Community Foundations, Northgate Business Centre, 38-40 Northgate, Newark, NG24 1EZ. Registered company no. 2651777 | Registered charity no. 1004630. Copyright © 2021 All rights reserved.