The devastating effects of conflict
On Thursday 24th February 2022, Russia invaded Ukraine with catastrophic consequences that have affected the global economy, fuel supply and food prices. Worst of all, the horrific war crimes and scenes of conflict that have followed – and continue today – are impacting millions of Ukrainians who have been forced to flee their homeland and find refuge in nearby countries.
According to Statista, over 165,000 Ukrainians have now sought refuge in the UK.  The House of Commons Library explains that the number of Ukrainians travelling last year was 'much larger in scale than any other single forced migration flow to the UK in recent history'.
Community groups and organisations of all sizes, specialising in supporting people displaced by conflict or facing persecution abroad, play an instrumental role in supporting the resettlement and inclusion of displaced families and individuals in communities.  Community foundations have a long history of supporting these kinds of organisations around the UK.  Recently, the UKCF network distributed over £1 million towards the services of local organisations supporting Ukrainian refugees, thanks to separate funding partnerships set up with the Freemasons' charity and the British Red Cross.
Sadly, Ukraine is but one of the many countries where people are facing conflict or persecution.  Thousands of refugees and asylum seekers are forced to flee their homes every day and seek support elsewhere.  We caught up with Andrea Powell, Director of Programmes and Deputy Chief Executive at Community Foundation Wales, who explained more about the vital work happening throughout Wales to help displaced individuals and families facing trauma.
Strengthening refugee and asylum seeker support across Wales
"People across Wales have been responding to the ongoing refugee crisis in towns and villages across the country, setting up initiatives that offer help and support to those seeking sanctuary in Wales.
Following conflicts in Afghanistan and more recently in Ukraine, we wanted to do more to help groups and organisations working with people displaced by conflict and/or persecution who have arrived or will be arriving in Wales.  Our extensive knowledge of grassroots and third sector organisations means that we can reach the charities and community groups that provide this kind of support, quickly and efficiently.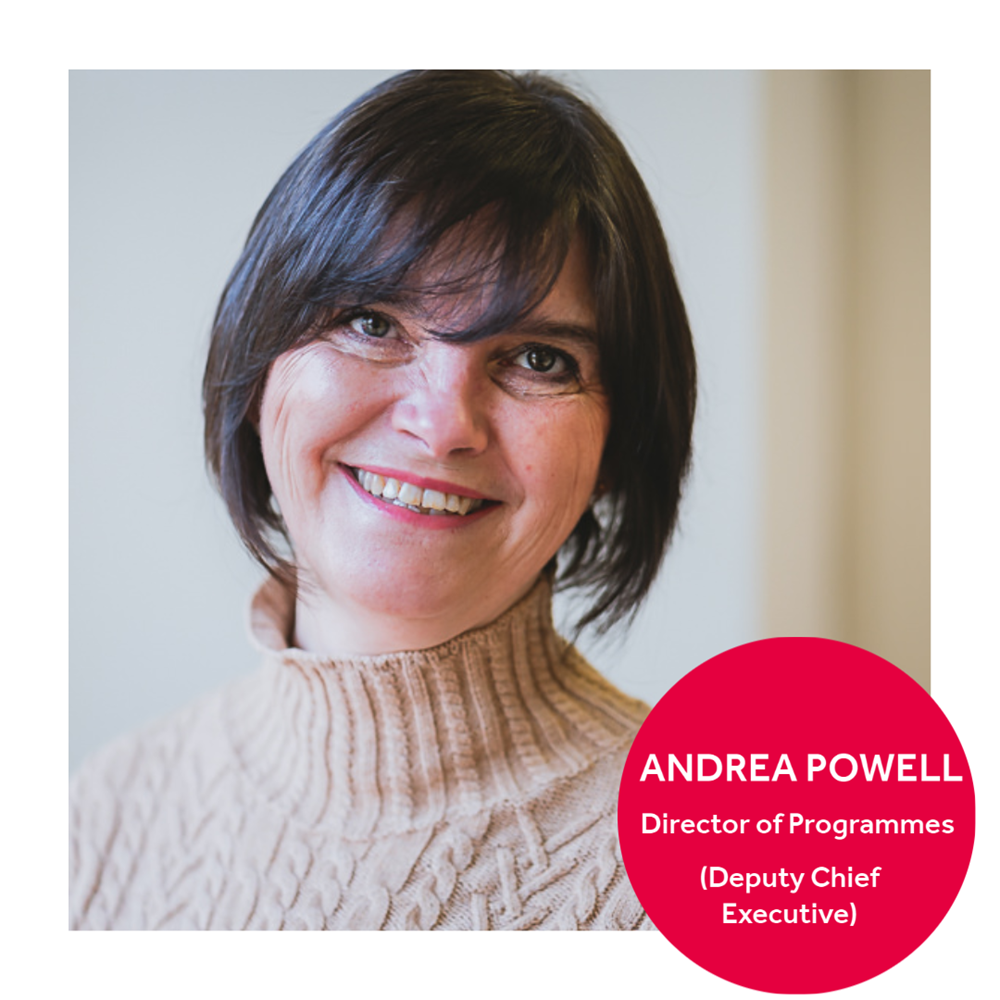 The Nation of Sanctuary Croeso Fund was launched in March 2022 to support community groups and organisations working with people displaced by conflict and/or persecution, some of whom have recently arrived in Wales, providing them with vital support and helping them to settle into life in their new surroundings.  It was initially set up as a fundraising fund to raise the money needed to support these organisations.
Jane Hutt, Minister for Social Justice at Welsh Government, very quickly recognised the immediate and escalating need and, on behalf of Welsh Government, made a gift of £1 million to the fund.  Talking about the impact of the fund, Jane Hutt said, "When we launched our Nation of Sanctuary vision in 2019, we hoped to inspire many others to join us on the journey towards a more inclusive society.  The establishment of this fund and the grants awarded demonstrate this collaborative vision.  These projects will greatly benefit people seeking sanctuary and their host communities across Wales."
The Nation of Sanctuary Croeso Fund has also had generous contributions from Welsh-based trusts and foundations, namely the Moondance Foundation and Gwendoline and Margaret Davies Charity, plus UKCF partner donations from British Red Cross and the Freemasons' charity, and a number of donations from the Welsh public.
Rather than assume what was needed upon launching the fund, we circulated a survey to organisations working in the sector to help to gain an understanding of their immediate and ongoing needs.  The learning from the survey helped to inform the grant programme.  Groups reported that rather than focus on crisis management, the fund could help strengthen the response of experienced organisations with increased and ongoing demand for their services.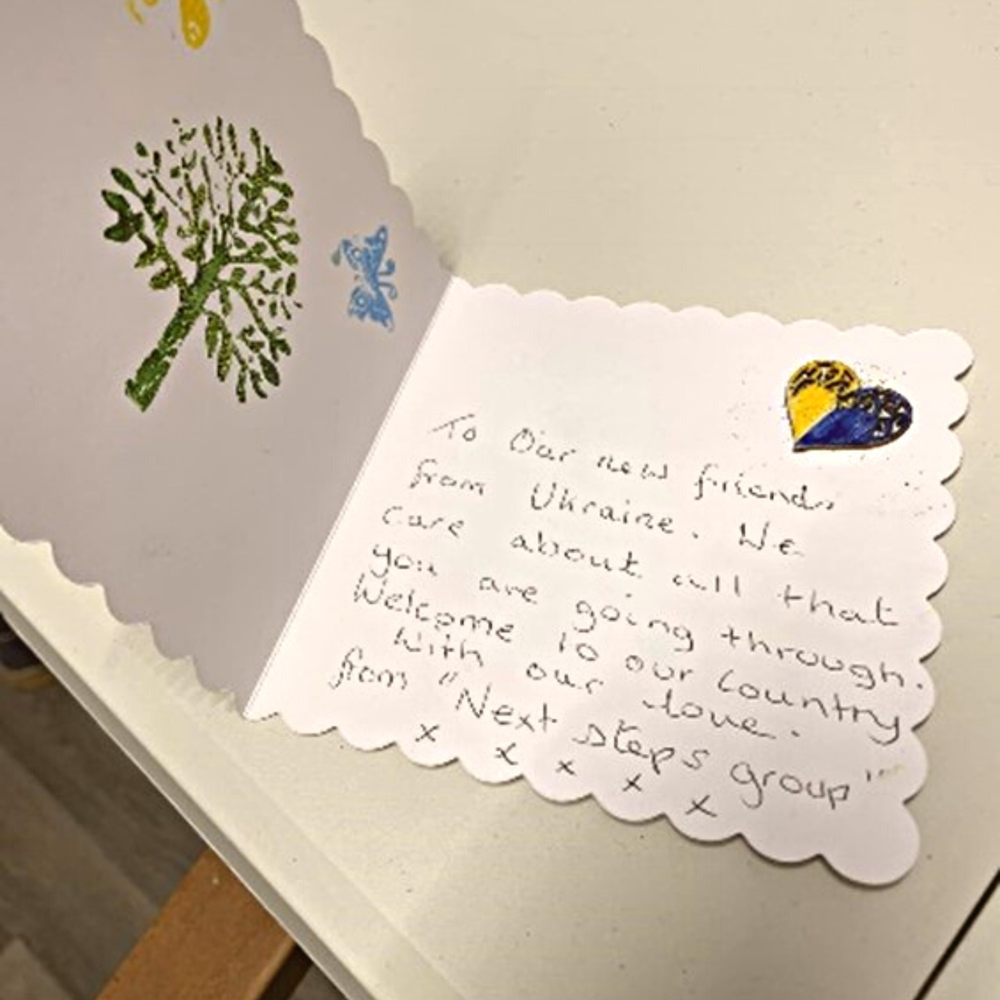 The first grants from the Nation of Sanctuary Croeso Fund were awarded in June 2022.  Amongst the projects supported were a choir for people seeking sanctuary in Cardiff, art and play sessions and a meet and share hub for people seeking sanctuary in and round Wrexham, and the provision of basic English/Welsh language and social orientation lessons for sanctuary seekers in North Wales.
The Welsh Refugee Council were awarded a multiyear grant from the fund to establish a Welsh Refugee Coalition Lead to advocate change for asylum seekers and refugees.
With 32 years' experience, the Welsh Refugee Council helps over 3,000 asylum seekers and refugees each year to build new futures through specialist advice, support, and advocacy services. They are one of the organisations that make up the Welsh Refugee Coalition who, through collaborative work, aim to create a more informed, equal, and globally responsible Wales.
The newly created post will create help build the voice of people seeking sanctuary and champion improved systems through policy, advocacy and campaigning. The work of the Welsh Refugee Coalition Lead will be directly informed by people with lived experience and the organisations that support them.
Andrea Cleaver, Chief Executive of the Welsh Refugee Council was pleased that we recognised the strategic importance of their project, telling us: "The project over three years will fund a Coalition Coordinator post to build capacity amongst our 54 members, increase membership, help share knowledge and ensure that actions are taken locally and nationally in becoming a Nation of Sanctuary.  Big thanks to everyone at Community Foundation Wales for their part in welcoming refugees."
When the fund was launched, it received a huge number of applications, some of which could not be funded. Therefore, to enable the Nation of Sanctuary Croeso Fund to support more community groups and organisations working with people displaced by conflict and/or persecution, further donations are urgently needed."
Andrea Powell, Community Foundation Wales
If you would like to find out about the important work being done to support communities in your area, find your nearest community foundation here.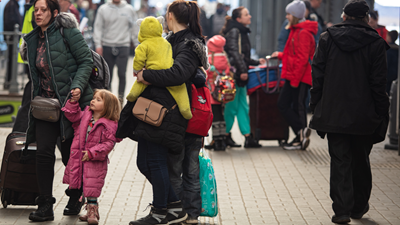 Strengthening refugee support at a local level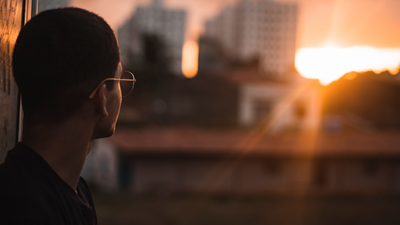 Short term versus long term: a necessary balance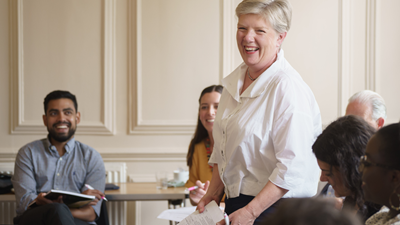 Being a female leader in civil society
UK Community Foundations is a registered charity in England and Wales. Registered company in England and Wales . Registered address: Unit 1.04 Piano House, 9 Brighton Terrace, London SW9 8DJ. Registered company no. 2651777 | Registered charity no. 1004630. Copyright © 2021 All rights reserved.