The strapline for this year's virtual conference, hosted by UK Community Foundations, was 'Philanthropy Forward: Navigating the Future'. What we got from the two days of sessions was metaphorical fuel to energise, empower and embolden us to navigate that complex, somewhat worrying future.
Making a strong defence of philanthropy – the tool whereby most of us do what we do – is critical. There is no better person to do that than Professor Beth Breeze who delivered the keynote talk, two years after the publication of her book 'In Defence of Philanthropy'.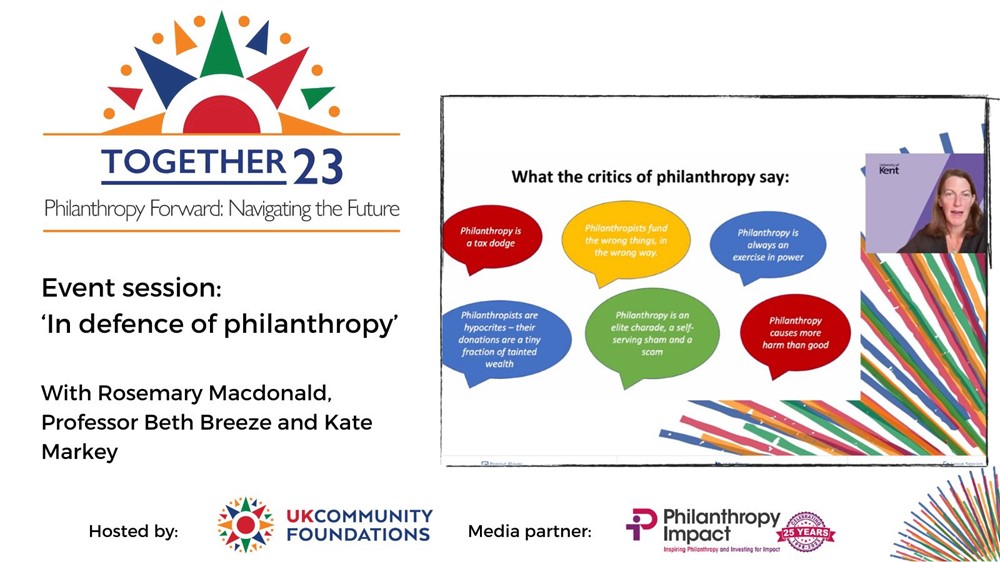 A central message for me was for that we should all be proud of what we do to enable thoughtful, smart and effective philanthropy to address need in our communities. And to be robust in defending that work.
Beth noted how philanthropy is in many ways an easy target for generalised criticisms and we should try to be robust and resilient in addressing them and making the case for philanthropy's unique contribution to society. For example, it always costs more to make a donation than not to make one. Yet tax breaks for charitable giving are so much more debated than those for private pensions. One point I will now also use regularly in conversation is whether it is even possible for anyone to get through the day without benefiting from philanthropy!
Of course, at Sussex Community Foundation we see both great wealth and huge poverty and disadvantage in doing our jobs. We see it on a daily basis, and we have to find the internal resource to keep going with that tension ever present. But we were reminded that there are huge examples of positive change coming from within philanthropy, too. That it is keen to improve itself, extend representation and decision making to decolonise its wealth, to diversify boards, to increase unrestricted funding and involve those with lived experience. It was reassuring to reflect on the extent to which we have engaged in some of these conversations here in Sussex. I felt this session and the wider conference was hugely motivating for us to continue to make the case for philanthropy.
Another thread that permeated through the two days was climate change. Given its intersectionality this is no surprise, yet only 2% of global philanthropy is devoted to it. As Liz Gadd from New Philanthropy Capital (NPC) noted in the focused session, there will be no other causes to support if we don't have a liveable planet.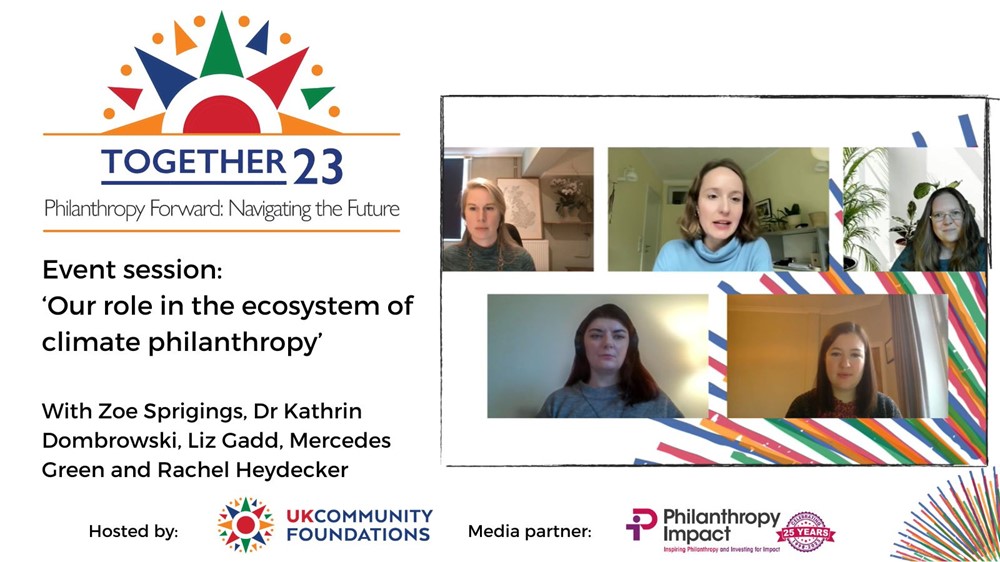 Rachel Heydecker from Association for Charitable Foundations (ACF) put it well by explaining the climate crisis is relevant to all charitable missions for foundations – whatever that mission is.
The climate crisis is a human rights issue. It's an equality issue. It's a poverty issue. ACF, with their Funders' Commitment on Climate Change, can support foundations to make progress and even take a leadership role. So, we don't need to do this alone – the support is out there from our colleagues in other community foundations, ACF and also the European Community Foundation Initiative (ECFI).
Dr Kathrin Dombrowski from ECFI described the Climate + Philanthropy Compact Learning Journey, an eight-week course designed to open our eyes to different levers to change in climate philanthropy. I was able to attend in the first cohort last year and it was certainly eye-opening! But as Kathrin said, we don't need to reinvent the wheel. There is much good practice out there and collaboration is key. But we do need to identify the big levers we've got to pull and pull them first and hardest. One of those huge levers is endowment. Here in Sussex, we've done much to green our endowment and are now looking deeper into the role it can play to address climate change.
I found it interesting that discussions about the merits of holding endowment versus spending it down were threaded through several sessions and the chat commentary too. This is topical news in the foundation sector, particularly with the recent news from Lankelly Chase, although it is worth noting they describe their decision to do so as 'redistribution'. There is much to consider here, but overall, I am minded to agree with Beth Breeze's sentiment that this risks becoming a distraction for us. It doesn't need to be a binary decision across the sector that creates division when what we need is the opposite and to focus on the work that needs doing. I can understand and agree with the reasons for Lankelly Chase to make their decision. At the same time, I think endowment remains an important tool for us to create a fairer and more equal Sussex.
So, much for food thought from the two days? Certainly. But also, much to fuel and motivate us to navigate the future. Or at least until the UKCF conference next year!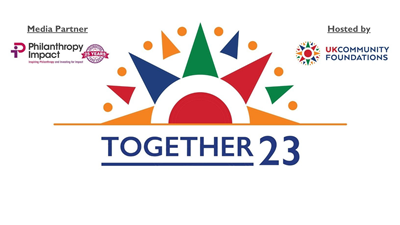 Together 23 conference reflections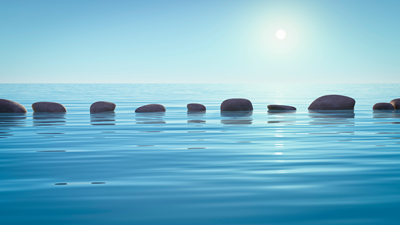 Legacy: gifting tomorrow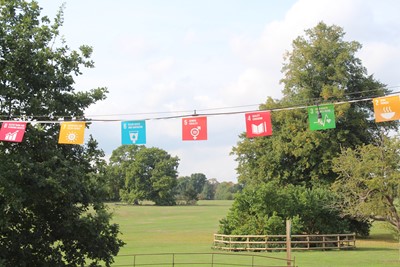 SDGs: The value of local collaboration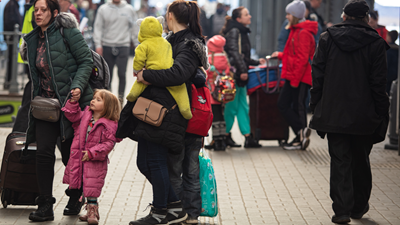 Strengthening refugee support at a local level
UK Community Foundations is a registered charity in England and Wales. Registered company in England and Wales . Registered address: UK Community Foundations, Northgate Business Centre, 38-40 Northgate, Newark, NG24 1EZ. Registered company no. 2651777 | Registered charity no. 1004630. Copyright © 2021 All rights reserved.