We are already seeing the force for good that philanthropy can be, especially in uncertain times, enabling new initiatives to flourish. But it can't alone be the answer to the most urgent societal issues like income inequality, racial inequity, climate change, digital technology changes, and poverty.
However, there is still a lot of criticism around the concept of philanthropy as Professor Beth Breeze highlighted during her session at UKCF's 'Together 23: Philanthropy Forward' online conference. Beth talked about how some critics don't trust donors to do what is right with their donations but still believe that philanthropic donations are important and can make a positive contribution to society.
The two brilliant days of the Together 23 conference, organised by our members at UKCF, provided us with fresh perspectives on how to create a long-lasting impact and gave us a chance to reflect on our role in the philanthropic ecosystem.
Philanthropy Impact does not have a traditional mission that resonates with an emotive cause. Our focus is on increasing the number of wealthy people who give and invest for impact – more and better philanthropic giving and impact investing. We are attempting to effect change in giving and impact investing leading to positive societal, environmental, and economic outcomes.
The speakers at Together 23 gave a lot of food for thought:
• Collaboration is a key factor – Collaboration between all parties is crucial to overcoming the key challenges and issues faced by the sector. Advisors, major donor fundraisers, donors, and foundations can work together and learn from each other to make the sector a space for cooperation and not competition.
• Sustainable investments - Climate change is one of the biggest problems that we are facing today. Increasingly, social impact investors and philanthropists want to use all the resources available to them to contribute towards solving environmental and social issues – including their time, philanthropy, investments, and influence. There are many organisations that are committed to ethical investment and sustainable development or want to start actions on climate change. We all must do our part in making it happen and unlock more funding for the sector.
• The value and need for philanthropic advice - It is widely recognised that the client demand for philanthropic and social impact investment advice from their advisors is increasing rapidly. Navigating the 23 distinct services needed on a philanthropist's and social investor's journey could be complicated without the right approach or knowledge.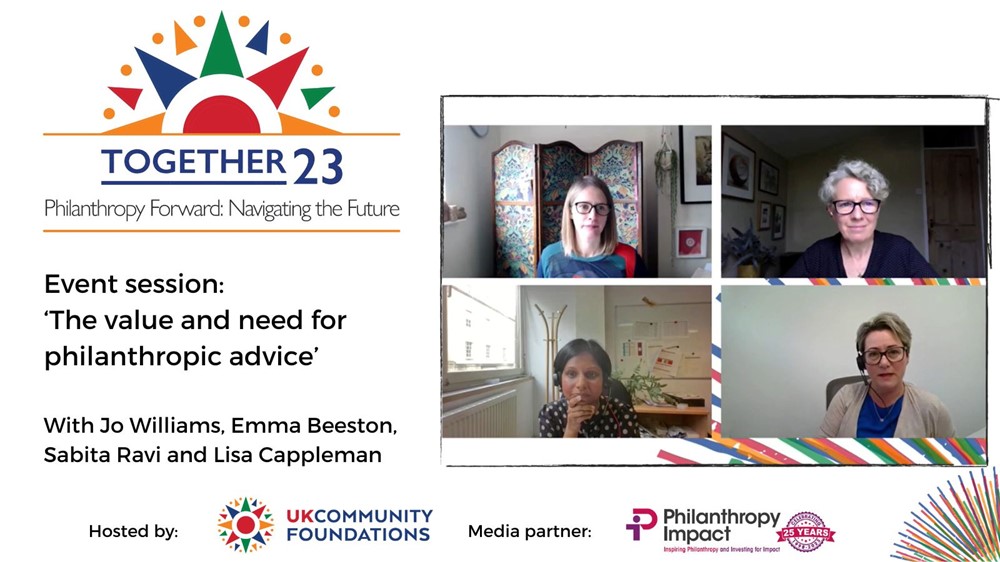 Philanthropy Impact is developing a unique networking platform, 23 Impact, that will enable navigating the 23 services to increase and improve philanthropy, social investment, and impact investment journey. If you wish to learn more about our new initiatives, please get in touch with Morgan Axinn Cattai at morganaxinncattai@philanthropy-impact.org
We have been honoured to support UKCF as a media partner for this year's conference, and are eagerly anticipating future events and opportunities for us to come together to drive positive change.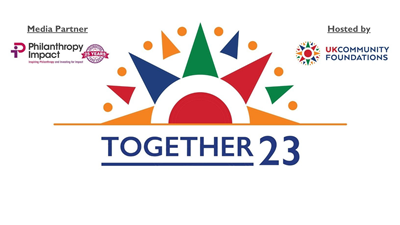 Together 23 conference reflections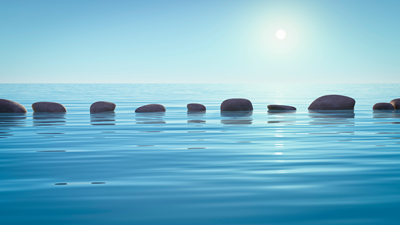 Legacy: gifting tomorrow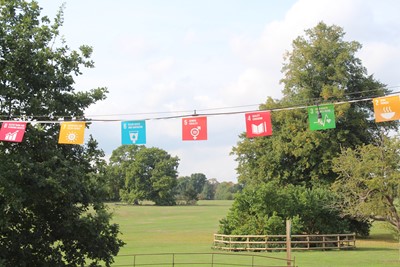 SDGs: The value of local collaboration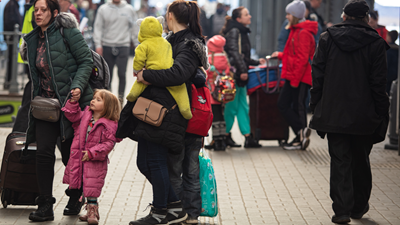 Strengthening refugee support at a local level
UK Community Foundations is a registered charity in England and Wales. Registered company in England and Wales . Registered address: UK Community Foundations, Northgate Business Centre, 38-40 Northgate, Newark, NG24 1EZ. Registered company no. 2651777 | Registered charity no. 1004630. Copyright © 2021 All rights reserved.